FELTG Keynote Presentations
Targeted sessions on the topics you need most

Does your agency have a group of executives or managers who would benefit from a short, specific, targeted presentation of federal employment law topics? Are you looking for a jolt to get your internal training program off to a good start? FELTG's dynamic presenters are ready to bring one of our 90-minute keynote presentations to your site. The presentations can be targeted to agency leaders, HR and EEO professionals, managers and supervisors, or employees, with topics including accountability, management skills, sexual harassment, and more. Need a topic that's not on the list? FELTG can also provide a keynote on a topic of your choice. Contact us for more details.
---
KP-1:UnCivil Servant: Holding Federal Employees Accountable for Performance and Conduct
Course Description: Based on the book by William Wiley and Deborah Hopkins (now in its 5th edition), this keynote presentation of FELTG's signature training program provides an eye-opening look at how agencies consistently make performance and conduct actions more difficult than they need to be. A lot of people think the system is broken. It's not; the tools are just not being used correctly. Learn the actions you can take that will hold employees accountable and withstand scrutiny on appeal by the MSPB, EEOC, or in grievance arbitration.
---
KP-2: Combating a Hostile Work Environment
Course Description: A hostile work environment is more than sexual harassment. A hostile environment can be alleged based on any protected category, and it's a common EEO claim in the federal sector. Left unaddressed, a hostile work environment will lead to diminished performance, weakened morale, and, quite possibly, a costly finding of EEO discrimination.  We'll explain the concept of hostile work environment, discuss the responsibilities of all parties, and share what your agency can do to maintain a hostile-free work environment.
---
KP-3: These Are the Leadership Lessons I'm Learning
Course Description: Leadership expert Dr. Anthony Marchese discusses current leadership challenges facing federal agencies and offers practical solutions to meet them. This keynote presentation is aimed at the high-performing leader. Not only will you take away guidance on how to handle your toughest challenges, you'll build your leadership knowledge and skills in the process.
---
KP-4: You Can't Hide: Accommodating Unseen Disabilities
Course Description: From chronic pain and chronic fatigue to depression and diabetes, disabilities are not always visible or obvious in the workplace. As the federal workforce ages, the number of employees with hidden disabilities continues to grow. This can make providing reasonable accommodation a challenge for leaders, supervisors, and colleagues. Learn how to properly navigate Rehabilitation Act regulations and EEOC guidance while taking a commonsense approach to reasonably accommodating hidden disabilities.
---
KP-5: The What, How and Why of Working With Your Agency's OIG
Course Description: How well do you know what your agency's Office of Inspector General does? Did you know that much of the OIG's work likely overlaps or interconnects with what your office does? Scott Boehm will not only explain what the OIG does, but how you can work with them, and why that's important to your unit's success.
---
KP-6: The Supervisor's Role in EEO
Course Description: Nothing strikes fear in the heart of a supervisor like the thought of an EEO complaint. And few things should scare agency leaders more than the way a supervisor reacts to an EEO complaint.
In this keynote geared to those supervisors, FELTG takes the mystery and the shame out of being named in an EEO complaint. Supervisors will understand protected categories and theories of discrimination and, more importantly, they will learn what to do during each step of the EEO process.
---
KP-7: When Performance Goes Bad: The Path to Accountability
Course Description: When it comes to the ODAP, the DP, or the PIP, a lot of the advice you get is BS. But not from FELTG. This keynote gets to the heart of how to handle performance challenges. Attendees will learn the FELTG Way to manage an opportunity to demonstrate performance. And if the employee fails the ODAP, attendees will be able to confidently, effectively, and quickly remove the employee for poor performance.
---
KP-8: How Much Do You Really Know About Disability Accommodation?
Course Description: The Rehabilitation Act is more than 45 years old, and the amendments that changed the Americans With Disabilities Act Amendments Act became effective more than 10 years ago. Yet, too many agencies continue to follow outdated procedures that are not compliant with the law. Let FELTG take the complexity out of the process. An overview of the latest in disability law and walk through the most complex reasonable accommodations, such as requests for telework, will feed attendees the knowledge and confidence to effectively address requests for reasonable accommodation.
---
KP-9: The Civil Civil Servant: Protections, Performance, and Conduct
Course Description: Your new employees have a lot to learn. And if their new job is their first, or if they formerly worked for the private sector, then they have a lot to unlearn. That's where Civil Civil Servant comes in. The keynote version of FELTG's half-day and full-day course for new employees explains those aspects of employment that are unique to the federal workplaces, such as merit system principles, as well as EEO, whistleblower, and retaliation protections. And we'll explain that they can be fired for misconduct and performance – and they do have to abide by supervisors' rules. Civil Civil Servant meets the requirements for the mandatory No FEAR Act training for new employees.
---
Jun
30
Wed
Webinar – Deadline July 19: Is Your Return-to-Work Plan Ready for the President?
Jun 30 @ 1:00 pm – 2:15 pm
Instructors
Course Description
You don't have to necessarily be ready to return all employees to the office. But you better have a plan. And it better be in writing. The Biden administration is giving you until July 19 to submit that finalized plan with reentry and post-reentry policies and procedures.
A successful return to the physical workplace plan is going to require more than the safety measures, as there are numerous HR-, EEO-, and legal-related challenges that will need to be addressed in your plan.
Time is winding down. Let FELTG help.
On June 30, FELTG President Deborah Hopkins and instructor Ann Boehm share all of the details you need to consider to successfully return your employees to the physical workspace. While safety is key, your initiatives must  "satisfy applicable collective-bargaining obligations and provide ample notice to any employees who will be returning to the physical workplace, who will have altered work schedules, or who will otherwise have altered work circumstances, consistent with the agency's intended post-reentry work environment."
Ms. Hopkins and Ms. Boehm will address the challenges you're likely to face so that they can be adequately addressed in your return-to-work plan. How will you handle leave for those employees who are unable to physically return? What EEO implications must be considered? Can you require that employees be vaccinated? What flexibilities can you offer for those whose child or elder care responsibilities make it difficult to return? How do you charge someone who refuses to report?
This 75-minute webinar will not only provide the answers to these questions, but will give ample time for you to ask our presenters about your own specific challenges.
Price
Early Bird Tuition: $295 per site, per session (payment made by June 18).
Standard Tuition: $335 per site, per session (payment made June 19-30).
Teleworkers may be added to a main site registration for $50 per teleworker, on a space-available basis.
Cancellation and No-show Policy for Registered Participants: Cancellations made after the cancel date on the registration form will not be refunded or given credit toward future courses. Pre-paid training using the "Pay Now" option will not be refunded or given credit toward future courses. No-shows will not be refunded or given credit toward future courses.
Jul
15
Thu
Webinar – Reasonable Accommodation: Overview and Analysis
Jul 15 @ 1:00 pm – 2:00 pm
Instructor
Course Description

 1
FELTG kicks off its five-part webinar series Reasonable Accommodation in the Federal Workplace with an overview of the the current state of disability law and how the ADA, ADAAA, and Rehabilitation Act apply to federal employees with disabilities. Before you can appropriately manage the complex reasonable accommodation requests you're likely to receive in the next few months, you need a thorough understanding of the basics. Attendees will learn about:
Making disability determinations
What "qualified individual" actually means
Reasonable accommodation requests
The interactive process
Denials of reasonable accommodation
Reassignment and Medical Inability to Perform removals
Whether you're an attorney, disability program manager, EEO or HR Specialist or a supervisor, you'll want to be sure to attend this session.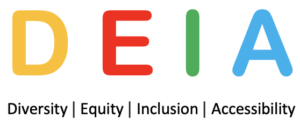 This program meets the President's mandate to provide training on diversity, equity, inclusion and accessibility in the Federal workplace.
Price
Early Bird Tuition: $240 per site, per session (payment made by July 2).
Standard Tuition: $270 per site, per session (payment made July 3 or later).
Teleworkers may be added to a main site registration for $50 per teleworker, on a space-available basis.
Cancellation and No-show Policy for Registered Participants: Cancellations made after the cancel date on the registration form will not be refunded or given credit toward future courses. Pre-paid training using the "Pay Now" option will not be refunded or given credit toward future courses. No-shows will not be refunded or given credit toward future courses.
Subscribe to our monthly newsletter
---