FELTG Keynote Presentations
Targeted sessions on the topics you need most

Does your agency have a group of executives or managers who would benefit from a short, specific, targeted presentation of federal employment law topics? Are you looking for a jolt to get your internal training program off to a good start? FELTG's dynamic presenters are ready to bring one of our 90-minute keynote presentations to your site. The presentations can be targeted to agency leaders, HR and EEO professionals, managers and supervisors, or employees, with topics including accountability, management skills, sexual harassment, and more. Need a topic that's not on the list? FELTG can also provide a keynote on a topic of your choice. Contact us for more details.
---
KP-1:UnCivil Servant: Holding Federal Employees Accountable for Performance and Conduct
Course Description: Based on the book by William Wiley and Deborah Hopkins (now in its 5th edition), this keynote presentation of FELTG's signature training program provides an eye-opening look at how agencies consistently make performance and conduct actions more difficult than they need to be. A lot of people think the system is broken. It's not; the tools are just not being used correctly. Learn the actions you can take that will hold employees accountable and withstand scrutiny on appeal by the MSPB, EEOC, or in grievance arbitration.
---
KP-2: Combating a Hostile Work Environment
Course Description: A hostile work environment is more than sexual harassment. A hostile environment can be alleged based on any protected category, and it's a common EEO claim in the federal sector. Left unaddressed, a hostile work environment will lead to diminished performance, weakened morale, and, quite possibly, a costly finding of EEO discrimination.  We'll explain the concept of hostile work environment, discuss the responsibilities of all parties, and share what your agency can do to maintain a hostile-free work environment.
---
KP-3: These Are the Leadership Lessons I'm Learning
Course Description: Leadership expert Dr. Anthony Marchese discusses current leadership challenges facing federal agencies and offers practical solutions to meet them. This keynote presentation is aimed at the high-performing leader. Not only will you take away guidance on how to handle your toughest challenges, you'll build your leadership knowledge and skills in the process.
---
KP-4: You Can't Hide: Accommodating Unseen Disabilities
Course Description: From chronic pain and chronic fatigue to depression and diabetes, disabilities are not always visible or obvious in the workplace. As the federal workforce ages, the number of employees with hidden disabilities continues to grow. This can make providing reasonable accommodation a challenge for leaders, supervisors, and colleagues. Learn how to properly navigate Rehabilitation Act regulations and EEOC guidance while taking a commonsense approach to reasonably accommodating hidden disabilities.
---
KP-5: The What, How and Why of Working With Your Agency's OIG
Course Description: How well do you know what your agency's Office of Inspector General does? Did you know that much of the OIG's work likely overlaps or interconnects with what your office does? Scott Boehm will not only explain what the OIG does, but how you can work with them, and why that's important to your unit's success.
---
KP-6: The Supervisor's Role in EEO
Course Description: Nothing strikes fear in the heart of a supervisor like the thought of an EEO complaint. And few things should scare agency leaders more than the way a supervisor reacts to an EEO complaint.
In this keynote geared to those supervisors, FELTG takes the mystery and the shame out of being named in an EEO complaint. Supervisors will understand protected categories and theories of discrimination and, more importantly, they will learn what to do during each step of the EEO process.
---
KP-7: When Performance Goes Bad: The Path to Accountability
Course Description: When it comes to the ODAP, the DP, or the PIP, a lot of the advice you get is BS. But not from FELTG. This keynote gets to the heart of how to handle performance challenges. Attendees will learn the FELTG Way to manage an opportunity to demonstrate performance. And if the employee fails the ODAP, attendees will be able to confidently, effectively, and quickly remove the employee for poor performance.
---
KP-8: How Much Do You Really Know About Disability Accommodation?
Course Description: The Rehabilitation Act is more than 45 years old, and the amendments that changed the Americans With Disabilities Act Amendments Act became effective more than 10 years ago. Yet, too many agencies continue to follow outdated procedures that are not compliant with the law. Let FELTG take the complexity out of the process. An overview of the latest in disability law and walk through the most complex reasonable accommodations, such as requests for telework, will feed attendees the knowledge and confidence to effectively address requests for reasonable accommodation.
---
KP-9: The Civil Civil Servant: Protections, Performance, and Conduct
Course Description: Your new employees have a lot to learn. And if their new job is their first, or if they formerly worked for the private sector, then they have a lot to unlearn. That's where Civil Civil Servant comes in. The keynote version of FELTG's half-day and full-day course for new employees explains those aspects of employment that are unique to the federal workplaces, such as merit system principles, as well as EEO, whistleblower, and retaliation protections. And we'll explain that they can be fired for misconduct and performance – and they do have to abide by supervisors' rules. Civil Civil Servant meets the requirements for the mandatory No FEAR Act training for new employees.
---
Jul
26
Mon
Virtual Training Event – The Post-Pandemic Federal Workplace: Managing Accountability and EEO Challenges
Download Individual Registration Form
Course Description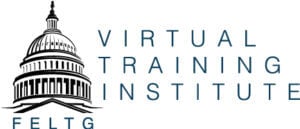 Welcome to the post-pandemic workplace. We've focused our weeklong Managing Federal Employee Accountability program and made it even more timely and useful, specific to challenges your agencies are facing in 2021. If you're a federal supervisor, an adviser in L/ER or legal, or a union representative, you can't afford to miss this program.
This week of half-day programs covers a range of topics including:
Employee accountability for conduct and performance
Managing leave abuse
Handling EEO challenges related to COVID-19
Complaints of discrimination based on race, color, or national origin
Handling Telework requests as employees return to the office
On the fifth and final day of training, attendees will apply all they've learned from the previous four days to handle these challenges in remote work environments.
This open enrollment FELTG Virtual Training Institute program offers opportunities to ask questions of FELTG's experienced instructors, and get answers in real time. Registrants can attend the full week, or select which days they'd like to attend.
This program runs from 12:30 – 4:00 PM ET each day, with a 30-minute break from 2:00 – 2:30 PM ET.
Download Individual Registration Form
Instructors
Deborah Hopkins, Barbara Haga, Katherine Atkinson, Ann Boehm
Daily Agenda:
Monday, July 26
Understanding Misconduct: Disciplinary Charges and Penalties:
Legal foundations of disciplinary actions
The five elements of discipline
Drafting defensible charges and penalties under a new MSPB
Tuesday, July 27
Maximizing Accountability in Performance:
The legislative and regulatory background
Environment, system requirements, elements and standards
Understanding the difference between conduct and performance feedback
Writing effective performance plans, MSPB case law on performance plans
Within-grade increases
Performance demonstration periods, taking action on unacceptable performance
Wednesday, July 28
Handling Employee Leave Issues:
General principles regarding leave
Approval/disapproval of annual leave
New provisions for Emergency Paid Sick Leave for COVID-19 in 2021
Accrual of sick leave, eligibility to use sick leave, uses of leave for family care, notification requirements
Sick leave documentation requirements, discretion in approving sick leave and sick leave abuse, employee eligibility to use FMLA
Requesting FMLA leave, medical certification requirements, substitution of paid leave, Paid Parental Leave
Other leave types – LWOP, Disabled Veteran Leave, Leave Transfer, and AWOL.
Thursday, July 29
EEO and COVID-19 in the Federal Workplace:
Determining whether an employee with COVID-19 or pre-existing respiratory sensitivities should receive a reasonable accommodation
Taking action against pandemic-related harassment and discrimination
Discrimination based on race, color, or national origin
Friday, July 30
The 2021 Telework Challenge:
Holding teleworkers and other remote workers accountable for performance and conduct
Special telework performance and conduct challenges
OPM's telework flexibilities; telework as reasonable accommodation
Agency options when employees refuse to report to the physical workplace
Price
Most people attend the full training week, but you may opt out of any days you don't plan to attend.
Early Bird Tuition (register by July 9):
1 day = $345
2 days = $630
3 days = $910
4 days = $1195
5 days = $1475
Standard Tuition (register July 10-30):
1 day = $395
2 days = $685
3 days = $975
4 days = $1285
5 days = $1550
Event FAQs
Can I attend Virtual Training from my government computer?

FELTG uses Webex for its Virtual Training Institute events. Many government computers and systems allow Webex access. If for some reason your firewall will not allow access, you're welcome to use your personal email address to register, and to attend the sessions from your personal device.

Can I share my access link with co-workers?

No. Registration for this event is per individual, and access links may not be shared. Each link may only be used by one person.

Can I register a teleworker?

This event is individual registration, so the cost is the same whether the person is teleworking or in an agency facility.

How do I receive a group rate discount?

If an agency wishes to register 10 or more attendees for the full event, a group discount will be applied if all registrations are received and paid for together. Group discount deadline is July 9.

Can I earn CLE credits or EEO refresher training for this class?

CLE applications are the responsibility of each attendee; FELTG goes not apply for the credits on behalf of attendees.  If you are seeking CLE credit, attendees may use the materials provided by FELTG in submission to your state bar. Attendees may also request a certificate of completion which will contain the number of training hours attended. Attendees may also request a certificate for EEO refresher hours upon completion of this program.
Cancellation and No-show Policy for Registered Participants: Cancellations made after the cancel date on the registration form will not be refunded or given credit toward future courses. Pre-paid training using the "Pay Now" option will not be refunded or given credit toward future courses. No-shows will not be refunded or given credit toward future courses.
Jul
29
Thu
Webinar – Telework as a Reasonable Accommodation
Jul 29 @ 1:00 pm – 2:00 pm
Instructor
Course Description

 1
Telework is one of the the most commonly requested accommodations for individuals who have physical and mental disabilities. And after a year of pandemic-induced work challenges, it's more clear than ever: Telework can be a very effective accommodation, too. In light of that, you can expect even more reasonable accommodation requests for telework than ever before. Are you ready to do the appropriate interactive discussion and analysis?
Join FELTG President and Attorney at Law Deborah Hopkins for a discussion on this timely topic during the third event in our Reasonable Accommodation in the Federal Workplace webinar series. Ms Hopkins will detail the required three-step process for agencies to be compliant when dealing with reasonable accommodation requests.
From there, she'll discuss:
What to do if telework would be an effective accommodation – but something else would work too
Who gets to choose the accommodation
What the EEOC says about accommodating an employee's commute
When an agency can legally deny telework as an accommodation
Often times the best way to learn is by looking at real-life case studies, so the session will include a discussion on recent federal cases – won and lost – involving telework requests as reasonable accommodation. Because of the cost incurred when handling a reasonable accommodation complaint, your agency EEO staff, reasonable accommodation coordinators, disability coordinators, HR staff and supervisors truly cannot afford to miss this event.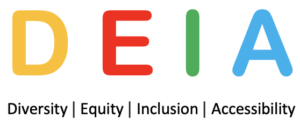 This program meets the President's mandate to provide training on diversity, equity, inclusion and accessibility in the Federal workplace.
Price
Early Bird Tuition: $240.00 per site, per session (payment made by July 2).
Standard Tuition: $270.00 per site, per session (payment made July 3 or later).
Teleworkers may be added to a main site registration for $50 per teleworker, on a space-available basis.
Cancellation and No-show Policy for Registered Participants: Cancellations made after the cancel date on the registration form will not be refunded or given credit toward future courses. Pre-paid training using the "Pay Now" option will not be refunded or given credit toward future courses. No-shows will not be refunded or given credit toward future courses.
Subscribe to our monthly newsletter
---