By Dan Gephart, June 30, 2020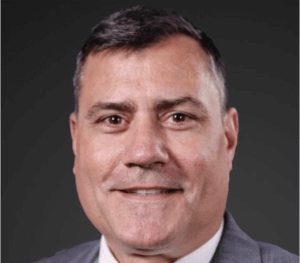 Inspectors general have a penchant lately for making headlines. During one short period a couple of weeks ago, one news site had three different stories about IGs. There was a warning from IGs about stimulus plan oversight, a request from the House for agency IGs to review their agencies' reopening plans, and follow-ups on the recent firing of a State Department's Inspector General Steve Linick.
The work of Inspectors General is critical to government efficiency, yet there is still a lot of mystery – even within the federal government — about what they do and, more importantly, the tremendous resources they can provide, especially for those of you in FELTG Nation, whether you're HR professionals, EEO specialists, attorneys, supervisors, or union reps.
FELTG's newest instructor Scott Boehm (pictured above), who has 32 years of leadership experience with the Department of Defense and Intelligence Community, including 19 years with federal Offices of Inspectors General, explained why: "Two factors cause this: One, a lack of OIG outreach and annual project planning with stakeholders; and two, an inherent 'gotcha' mentality within many OIGs."
"There is an old joke about OIGs," Scott said. "What are the two lies told when someone from the OIG shows up? One, I'm with the OIG and I'm here to help; and two, we're really glad to see you."
During his first presentation for FELTG, Understanding and Working with Your Agency's OIG, Scott will explain how the OIGs' mission overlaps or interconnects with your office's mission. The session will take place on July 30, as part of FELTG's conference-like (but not a conference) Federal Workplace 2020: Accountability, Challenges, and Trends During the COVID-19 Pandemic.
Scott graduated from the University of Notre Dame, which he attended on a four-year Army ROTC scholarship. He received a Regular Army commission, earned his rating as a Blackhawk pilot, and served for 10 years in Europe, the Middle East, and the United States as an Aviation and Military Intelligence officer.
FELTG Nation, meet Scott Boehm.
DG: What lessons, advice or experiences from your military career had the most impact on your federal civilian career?
SB: As a young Army officer, I had the privilege of observing and learning from some of the greatest leaders our nation has produced these past 35 years. And it is all about leadership. When federal government supervisors and employees do not display leadership, the system breaks down.
True leaders continually display four characteristics: moral courage (integrity), accountability, empathy, and humility.
Moral courage or integrity is doing the right thing, even when no one is watching. It is the most important leadership characteristic. Moral courage means leaders call balls and strikes – no matter who is pitching. Leaders also stick to their word, live by their core values, lead by example, and follow through. They apologize for their mistakes. They have their teammate's and subordinate's backs and don't throw them under the bus when criticism comes their way. Leaders never bully others.
Leaders are accountable for their team's results, good or bad, and take a little more than their share of the blame and little less than their share of the credit. They are always seeking self-improvement, listen to dissenting viewpoints, and weigh all the courses of action before acting.
Leaders have empathy – the ability to put themselves in someone else's shoes. They are open-minded enough to understand their followers' motivations, hopes, dreams, and problems so they can forge deep, personal connections with them. Leaders always think of others first.
Leaders are humble. They focus on problem solving and team dynamics and not their own self-promotion. They highlight the work of others and downplay their own contributions.
During my federal civilian career, I occasionally saw my superiors, peers and subordinates fail to live by these leadership characteristics. That's when the system broke down, often leading to unnecessary personnel issues.
DG: Explain, for those federal employees who don't understand, what role the Inspectors General play, and why that role remains a mystery?
SB: According to the IG Act, the role of an OIG is to 1) prevent and detect waste, fraud, and abuse; and, 2) promote economy, efficiency, and effectiveness in an agency's operations and programs. The most important of these two OIG missions, by far, is the latter: promoting economy, efficiency, and effectiveness.
Federal OIGs have quality standards outlined in "The Silver Book" that mandate: "Each OIG shall maintain a planning system assessing the nature, scope, and inherent risks of agency programs and operations."
This includes an annual planning process that identifies the activities to audit, investigate, inspect, or evaluate.
This process should use the most effective combination of OIG resources, including previous OIG work and input from OIG staff.
The OIG should coordinate with agency management to ensure that OIG priorities consider agency needs.
The OIG should take into consideration requests from Congress, external stakeholders, and complaints from employees.
Finally, the OIG should identify the causes of fraud, waste, abuse, and mismanagement by analyzing audits, investigations, and other OIG reports to identify trends and patterns.
The "Silver Book" also requires that, "OIGs should strive to conduct their operation in the most efficient and effective manner. Each OIG should manage available resources, at the least cost, to produce the greatest results in terms of public benefit, return on investment, and risk reduction." OIGs cannot accomplish this mission if they lack a robust outreach and annual planning process.
We all have limited resources. They include budgets, personnel, supplies, infrastructure, training, and time. Therefore, it is imperative that OIGs conduct continual outreach with their agency stakeholders to understand what challenges impede the accomplishment of their agency mission. Who better to learn mission challenges from than the people who actually do the work every day? Yet many OIGs do little outreach within their agencies and, instead, plan future "projects" without considering the four crucial elements outlined above.
DG: Tell me more about that "gotcha mentality."
SB: This continues to perpetuate an adversarial relationship between the OIG and the agency stakeholders they are mandated to serve. OIGs often spend too many of their scant personnel and time resources investigating "onesie and twosie" fraud, waste and abuse cases without "identifying the causes of fraud, waste, abuse, and mismanagement by analyzing audits, investigations, and other OIG reports to identify trends and patterns." This requires an OIG paradigm shift away from just doing the daily investigative work to strategically examining past work to identify the internal control weaknesses that led to all the opportunities for employees to conduct fraud, waste and abuse in the first place.
DG: Why should supervisors, employees, HR professionals, attorneys, EEO specialists, and OIG personnel know what their OIG does?
SB: When the OIG office operates with proper internal controls, it is the one agency office with the greatest potential to realize return on investment, public benefit, risk reduction, and accomplishment of the agency's fundamental mission. This is because the OIG is usually the only agency office that is independent, can "speak truth to power," and has the ability to make recommendations to agency leadership without fear of retribution.
DG: How would you describe your teaching style?
SB: I cannot remember how many times I have sat in a boring training class and received "Death by PowerPoint" where the instructor merely reads the slides. Therefore, I use minimal slides, with many examples and anecdotes from my OIG and DoD career to illustrate the teaching points. This style fosters "team-building," continual engagement, and a fun learning environment. When I can, I try to inject humor into my training. I also like to learn as much as I can about my audience's life and work experiences.
DG: What's your favorite part of teaching/presenting?
SB: My favorite part is presenting a new concept, with real-life examples, and then watching as the audience shows interest and becomes engaged. I also love when I am peppered with questions.