October 2016 Federal Employment Law Training Newsletter

We are Different
I had a chance to work with a talented, solid, agency attorney a couple of weeks ago. Although relatively new to the field of federal employment law, she had spent many years in the world of criminal law. As I took her through some of the more basic points in practice before MSPB/EEOC/FLRA/OSC, she had some wonderfully delightful, emotional, New-York-style insights:
"That's just freaking crazy!"
"We would do just the opposite in criminal law!"
"That makes absolutely no sense! What are they thinking?!?"
The session was enlightening for us both. She learned a bit about federal employment law and I was reminded that ours is a specialized legal field, a field in which common sense, a good brain, and experience in other legal areas may do you little good. They don't teach this stuff in law school. You don't win cases on appeal just because you are right, smart, and good looking (although the good looking part doesn't hurt). You have to know what these oversight agencies say that the law is, whether you agree with them or not. And that's what we've been teaching here at FELTG since Hillary Clinton was elected to the Senate and Donald Trump built Trump World. Come to our classes, experience our audio-conferences. Learn this business or run the risk of losing cases you should not, and occasionally being embarrassed herein this here newsletter. Res ipsa loquitur, infra, Kemosabe.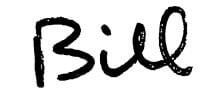 By Deborah Hopkins I am mad. Really mad. I am mad about the terrible advice a federal supervisor was given by her chief counsel's office, about not holding an employee accountable for her performance out of fear of an EEO reprisal complaint. The kind of situation...
read more