Monthly Observations, Guidance, Tools, and Tips to Make Your Job Easier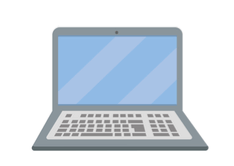 Right now, an unprecedented number of federal employees are teleworking as the COVID-19 pandemic continues to spread across the globe. Supervisors are understandably overwhelmed, especially as they work to fulfill their agency's mission while also modifying their management approach to lead remote teams.
Supervisors may feel suspicious of employees who are teleworking, and may assume their employees aren't doing their jobs. But in reality, if your employee is a good employee in the office, they will probably be a good employee while they're working from home as well. Sure, some people are not cut out for telework, but most people are doing what they can right now.
Instead of micromanaging your employees, FELTG suggests you trust them, unless and until they give you a reason not to. Yes, there may be employees you have to watch more closely during this time, but if most of your employees are performing their work acceptably, then take the pressure off yourself to feel the need to manage their every move. They'll appreciate it, and so will you.