By Ann Boehm, February 15, 2022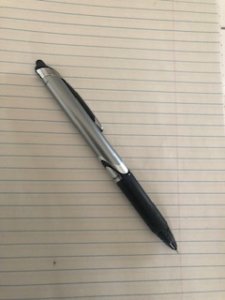 Communication in 2022 is dominated by Twitter, which limits users to 280 characters per Tweet. Online news organizations provide news feeds specifying number of words and expected reading time. Brevity is so important that online news organization, Axios, has trademarked and is marketing the concept of "Smart Brevity."
So FELTG friends, stop writing such long discipline documents!!!
No one wants to read a 10-, 15-, or heaven forbid, 25-page proposal to remove or suspend.
Why do managers, employee relations specialists, and attorneys write such long documents? Probably because of fear. The fear is unjustified.
Writers of documents with legal implications believe that providing more words will protect in the event of a lawsuit. In reality, more words are likely to prove detrimental.
We write the way we talk, and in oral communication, silence is uncomfortable. Writing becomes excessive because of unnecessary space fillers — comfort words. Learn to recognize those and cut them! Examples: therefore; essentially; literally (I hope you don't use that, but suspect you may); henceforth, the, that, etc. Writing is not the same as speaking.
We also worry that failing to cover every possible detail will hurt our case. Judges are guilty of this. Long decisions prevail. If you asked judges, though, they probably prefer to read shorter documents from litigants.
The challenge to concise writing is knowing what is important to the reader. I imagine news organizations now providing word counts and reading times had to adjust to the societal desire for brevity. But reading these news feeds provides the information you need to know without the fluff. People love it!
I challenge you to read the now-prevalent shortened communications. Note how effectively people on Twitter communicate with 280 characters. Pay attention to how news feeds highlight critical information.
Next, apply what you learn to your writing. Resist long factual narratives and put relevant factual information in specifications supporting charges. Trust me. Try it. You will be amazed.
Then, edit your documents. Cut out extra words. Read for what matters. Take out what does not. This takes confidence. The benefits will be significant. You will save time and energy for all subsequent readers. Those readers are likely decision-makers. They will see points concisely and cogently and will not get mired in extraneous details.
This will be an adjustment. It will take confidence. It will improve the discipline process. And that's good news! Boehm@FELTG.com
[Ann's note: The original version of this article had 491 words. After editing, it has 396 words. You didn't miss a thing!]
For more on drafting disciplinary documents join FELTG for MSPB Law Week March 28-April 1, 2022.