By Deborah Hopkins, February 7, 2022
On January 21, a Federal district judge in Texas issued an injunction on the vaccine requirement for Federal employees, established last September by Executive Order 14043. The Biden Administration has appealed the injunction and has requested a stay while the appeal makes its way through the system. While we await the outcome, there are a few nuances of which your agency should be aware.
1. Your agency should still collect information about employee and future employee vaccination status.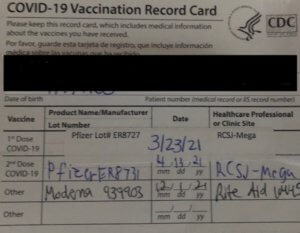 Though the vaccine requirement is on hold, the information on vaccination status is important to agencies as they determine safety protocols for the physical workplace. Agencies are not prohibited from using information on vaccination status to set guidelines for masking, distancing, testing, travel, and quarantine requirements.
2. Your agency does not need to rescind discipline that has already been issued and completed for failure to comply with the vaccine requirement.
While most agencies have not yet implemented discipline for employees who were not vaccinated by the November deadline, some have. The Safer Federal Workforce Taskforce guidance is clear: During the pendency of the appeal on the injunction, the discipline should remain as issued. That said, the discipline should not be relied upon as an aggravating factor in any new disciplinary actions.
3. If your agency predicated an offer of employment on a vaccine requirement, it should amend the offer and remove the vaccine requirement.
However, because this injunction is not the final disposition on the issues, the Task Force suggests the following language be included in the amended offer:
"To ensure compliance with an applicable preliminary nationwide injunction, which may be supplemented, modified, or vacated, depending on the course of ongoing litigation, the Federal Government will take no action to implement or enforce the COVID-19 vaccination requirement pursuant to Executive Order 14043 on Requiring Coronavirus Disease 2019 Vaccination for Federal Employees. Federal agencies may request information regarding the vaccination status of selected applicants for the purposes of implementing other workplace safety protocols, such as protocols related to masking, physical distancing, testing, travel, and quarantine."
There's much more to discuss on this topic, including information on exemption requests, what agencies should do if they are exempt from the injunction, and whether agencies are permitted to establish independent vaccine requirements for their workforce. Join FELTG next Thursday, February 17, at 1 pm ET for the 60-minute virtual event Vaccine Mandate on Hold: What Now for Accommodation, Discipline, and Hiring? Hopkins@FELTG.com