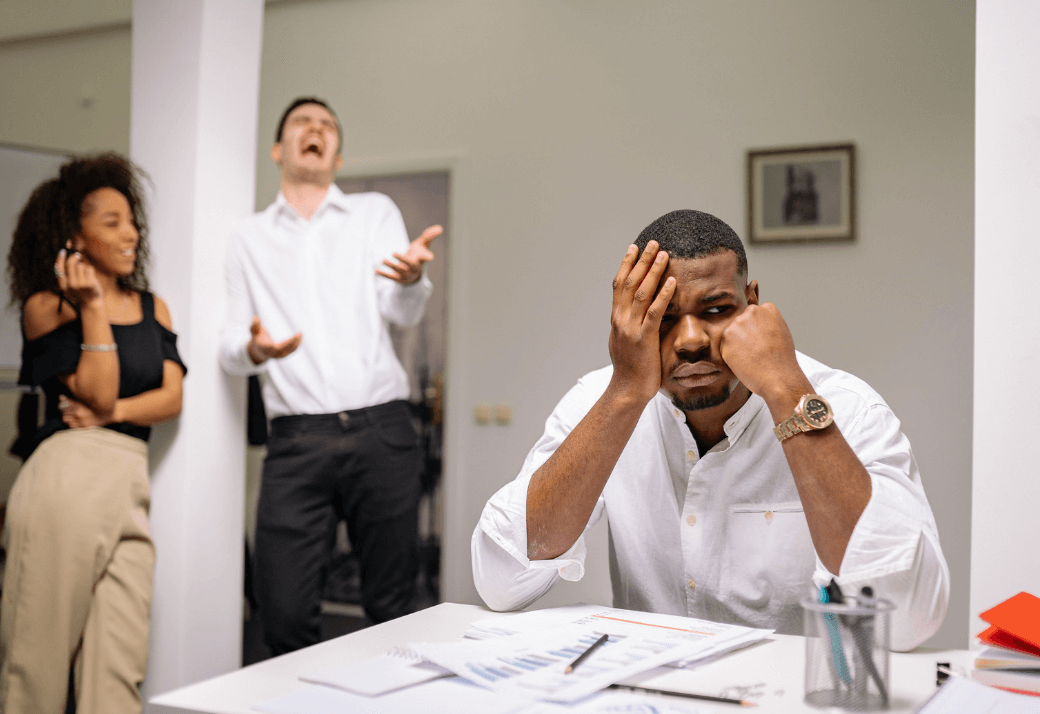 By Dan Gephart, April 17, 2023
It's no secret the current administration wants the Federal workplace to be more inclusive. A key to achieving that goal is rooting out harassment. This is not a new concern. Several years ago, agencies started their own anti-harassment units, which don't fall always under the auspices of its EEO Office. These anti-harassment teams are charged with limiting harassment of all types – even those that don't result in legitimate claims of discrimination.
For years now, the EEOC has been emphasizing the need to address the broader range of harassment, noting time and again that without an exhaustive anti-harassment policy, agencies cannot be model EEO employers. You'd be hard-pressed to find an agency today that doesn't have some type of anti-harassment policy.
Yet too many people still think harassment is solely an EEO issue. Not us here at FELTG. If you've attended any of our courses that address harassment, you've heard FELTG President Deborah Hopkins and other instructors say quite clearly: Harassment is misconduct. It must be addressed, whether it has led to an EEO complaint or not.
And whether alleged harassment goes through the EEO process or not, an investigation will likely be required. FELTG offers numerous opportunities to improve your investigations skillset over the next few months, beginning with the three-day virtual program Conducting Effective Harassment Investigations April 25-27. Workplace Investigations Week will be held August 14-18, and the two-hour training Misconduct Investigations: Get Them Right From the Start takes place on July 25. Also, be on the lookout for the official announcement soon of Bad Detective: The Mistakes That Hamper Agency Investigations with special guest presenter Roslyn Brown. That session will take place on Aug. 4, as part of FELTG's annual Federal Workplace: Accountability, Challenges, and Trends event.
Let's look at different categories of workplace harassment. The actual steps you need to take after each type of harassment are different. Regardless, take all harassment claims seriously and act promptly.
Category 1 – EEO harassment. An allegation has been made that someone has engaged in harassing behavior due to the complaining employee's protected category. (To recap: Those protected categories are sex, race, color, national origin, religion, genetic information, disability, age, participation in protected activity). Could this be a legitimate complaint of EEO discrimination? It very well may be, but at this point, it's still too early to tell. The person alleging harassment has 45 days to make contact with an EEO counselor. But you will need to investigate right away, whether they contact a counselor or not.
Category 2 – Actionable EEO harassment. Once the formal complaint is filed and the EEO office accepts the claim, the agency is on the clock. It's time for a prompt, thorough investigation to determine the facts: was there unwelcome conduct, based on a protected category, so severe or pervasive it created a hostile, intimidating or abuse work environment?
Category 3 – Non-EEO harassment. Is it just me or does it just seem like bullies are pouring out of the woodwork lately? Mocking an individual's work habits. Giving co-workers unflattering and unwanted nicknames. Pestering a peer repeatedly with requests to go on a date. Sometimes it's hard to fathom the sheer gall of these bullies.
That's not to say that these actions never meet the elements of proof for EEO harassment. They may. But smart bullies (there are a few) seem to know how to stop short of those requirements. Yet just because these actions may not lead to a legitimate EEO complaint doesn't mean they should be overlooked.
Other examples of non-EEO actions to keep an eye on are conduct that is unprofessional, threatening, intimidating, violent, and disturbing.
Category 4 – Not harassment. The final category covers actions that are not harassment, despite what employees say. Several agency officials have told us of an increase in complaints lodged against supervisors for actions that are, quite frankly, what you'd expect a supervisor to do.
Assign work.
Set deadlines.
Create a work schedule.
Assess performance or providing feedback.
Manage work groups.
Set a dress code.
Just because an employee disagrees with his supervisor's management style does not make a case of harassment. If the actions listed above are "exercised in a reasonable and professional manner," they are not harassment. The same goes for any other actions supervisors have the right to take based on 5 USC 301-302. Deb Hopkins' article from a few months ago addressed these faux claims.
Here's the takeaway: Do whatever you can to prevent harassing conduct in the workplace. If you do that, harassment won't happen, right? No, of course harassment is still going to happen from time to time. And when it does, know your options and responsibilities to correct the conduct before it happens again.
Also, it sure wouldn't hurt to get to know your agency's anti-harassment policy a little better. Gephart@FELTG.com