April 2021 Federal Employment Law Training Group Newsletter
On the Road Again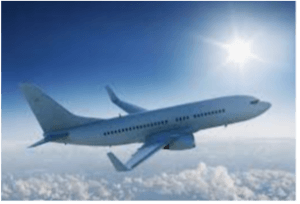 Many of you have been asking when FELTG plans to return to the physical classroom, and today I finally have an answer for you. Our plan is to begin hosting open enrollment classes in person (with safety protocols) starting with Workplace Investigations Week in Denver August 2-6, followed by Absence, Leave Abuse & Medical Issues Week in Washington, DC August 9-13, and Federal Workplace Challenges: Managing Performance, Conduct, Reasonable Accommodation, and Behavioral Health Issues in Hawaii August 25-27. We also have events planned for September; check out the complete list of open enrollment classes here. And register soon, because we're limiting class sizes amid COVID restrictions.
More good news: Most of our instructors have been vaccinated, or are in the process of doing so, and are ready to travel to provide onsite training to your agencies. And for those of you still not ready or able to get back out there on the road, we've got plenty of virtual training on the upcoming schedule (including classes on performance feedback, nondiscriminatory hiring, and EEOC-ordered compliance training).
In this month's newsletter, we fondly remember the life and memory of a FELTG founder who left this world too soon, discuss new trainings on the White House's priorities for Diversity, Equity, Inclusion, and Accessibility (DEIA), explain what to do with poorly trained "service animals," the return of OPM, religious accommodation requests, and much more.
Take care,

Deborah J. Hopkins, FELTG President
April 20, 2021 With deep sadness, we note the recent death of Ernie Hadley. Ernie was a founder and the first President of FELTG, and was a beloved instructor. He served the Federal employment law community for more than 30 years as a strong advocate for employee...
read more