August 2022 Federal Employment Law Training Group Newsletter
What Do Dating, Diarrhea, Due Process Have in Common?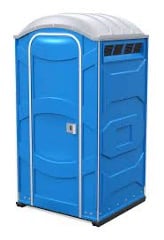 They are all topics the MSPB has recently looked at. (Pardon the alliteration.) Did you know:
If an Administrative Judge is in a romantic relationship with an appellant's co-worker, that's a conflict of interest, especially if there's evidence the co-worker really doesn't like the appellant.
If someone drives a GOV home one mile to clean up and change clothes after an unfortunate bout of diarrhea, that's not Misuse of a GOV.
Not giving an appellant an oral reply isn't always a due process violation.
We've got a lot more lessons from the new MSPB, which we'll be discussing during one of FELTG's most popular programs, MSPB Law Week, September 12-16 – and during our August 31 case law update.
We have more than just MSPB news this month. The newsletter discusses whether you can discipline a union rep who is on official time, non-EEO harassment, disability misconceptions, and more.

Deborah J. Hopkins, FELTG President
By Ann Boehm, August 16, 2022 This administration is decidedly pro-union. The FLRA has two Democrats and one Republican on the Authority. There may be a perception that unions are untouchable in this environment, but that is just plain wrong. A recent decision from...
read more