When:
August 29, 2022 – September 1, 2022
all-day
America/New York Timezone
2022-08-29T00:00:00-04:00
2022-09-02T00:00:00-04:00
Download Individual Registration Form
Course Description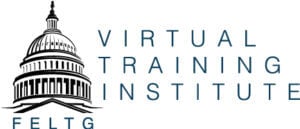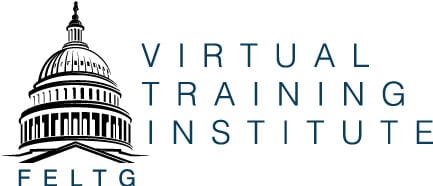 FELTG's Federal Workplace 2022: Accountability, Challenges, and Trends offers short, engaging, and guidance-filled training sessions to help you effectively manage the Federal employment challenges that are new, complicated, and critical to your and your agency's success.
Each day focuses on a specific topic – a day each on Accountability, Challenges, and Trends. And we've added a bonus fourth day with a focus on Labor Relations. During the course of this program, FELTG instructors will share the best practices and lessons learned over the previous year, and provide the guidance and expertise you'll need to thrive when faced with issues such as charging for misconduct, preparing performance narratives, reassessing reasonable accommodation post-COVID, harassment other than EEO, creating an inclusive mentality, preparing to bargain and much more. And we'll get you up to date on the latest decisions from EEOC, MSPB, and FLRA.
We know you have plenty of training options – both onsite and virtual – to choose from this time of year. This program has several advantages. Although not a conference, it provides an opportunity for conference-like training for those who can't get travel approval, or for those not quite ready to squish themselves back into packed training rooms. Other virtual training providers make you register and pay for the full agenda. Not FELTG. This training event allows attendees to register for only the sessions they prefer to attend.
In addition, FELTG is an SBA-certified Woman Owned Small Business, allowing your agency to help achieve its small business set aside fiscal targets. And if all that wasn't enough, Federal Workplace 2022: Accountability, Challenges, and Trends is completely live, and attendees have the opportunities to ask questions and engage in polls and other activities.
Who Should Attend
Attorneys; Labor and Employee Relations Specialists; EEO managers and directors; EEO specialists; Reasonable Accommodation Coordinators; DEIA specialists, Federal supervisors and managers; emerging leaders; union representatives.
Download Individual Registration Form
---
---
Monday, August 29, 2022
Spotlight on Accountability
Session 1
10:30 – 11:45 am EDT
Is That Misconduct? What Do I Charge?
Presented by Bob Woods, Attorney at Law, FELTG Instructor
(Earn 1.25 CLE credits)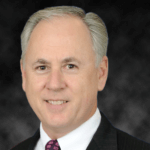 Too often, a misconduct action is derailed not by lack of evidence, but due to a poorly drafted disciplinary charge. Attend this session to ensure that doesn't happen to you. FELTG Instructor Bob Woods will cover the art and science behind drafting disciplinary charges, including the types of charges, parts of a charge, how charges are interpreted, and alternative charges. He'll provide guidance on the best charge for any disciplinary scenario. This class will also include discussion of new MSPB cases involving charges.
Learning takeaways
Attendees will learn how to:
Discern between misconduct and poor performance.
Identify the pros and cons of the three different styles of charging.
Recognize why certain charges may fail, and select alternatives that will withstand review.
Session 2
1 – 2:15 pm EDT
Make Your Best Case: Effectively Preparing Performance Narratives
Presented by Barbara Haga, President/Federal HR Services, FELTG Senior Instructor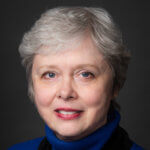 Preparing performance narratives can be tough. It's a lot of writing, sometimes it's hard to make the documentation you have fit what was written in the performance plan, and sometimes you know there's going to be a fight about what you put down on that form. It may be the employee who thinks the rating should be higher. Sometimes, it's a reviewer who doesn't necessarily see your employee's performance at the same level as you do. And, in some agencies, there are review panels that may be scouring your documentation. FELTG Senior Instructor Barbara Haga provides guidance to make preparing performance narratives less tough – and more effective.
Learning takeaways
Attendees will learn how to:
Ensure they have the right criteria to measure an individual's performance.
Identify poorly written narratives and explain how to correct them.
Write narratives of deficient performance that will stand up if challenged.
Session 3
3 – 4:15 pm EDT
What You Think You Know About AWOL is Probably Wrong
Presented by Deborah J. Hopkins, Attorney at Law, FELTG President
(Earn 1.25 CLE credits)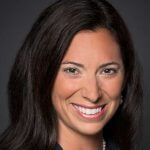 You can't discipline an employee for AWOL unless it has reached a certain number of days. Employees can't be removed for AWOL. You can't be charged AWOL for time that you were physically present in the office. None of these statements is true; they are AWOL myths. During this presentation, FELTG President Deborah Hopkins will shatter those myths and provide you with clear guidance on how to handle situations when an employee doesn't show up for work. She'll also explain the difference in AWOL as a charge and AWOL as a non-pay status, and provide strategies on how to handle employees who don't report for duty.
Learning takeaways
Attendees will learn how to:
Understand the elements of the charge of Absent Without Leave or Unauthorized Absence.
Determine reasonable penalties when AWOL is charged.
Identify situations where a perceived AWOL might be another type of absence.
---
---
Tuesday, August 30, 2022
Spotlight on Challenges
Session 4
10:30 – 11:45 am EDT
Other Types of Harassment: Beyond Discriminatory and Sexual Harassment
Presented by Deborah J. Hopkins, Attorney at Law, FELTG President
(Earn 1.25 CLE credits)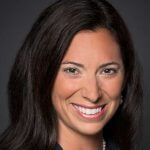 Not everyone has the same definition of "harassment." While most professionals recognize harassment that violates Title VII, some employees consider it harassment when supervisors provide unflattering performance feedback.  And, in between, there are threatening, intimidating, and disturbing acts that are unrelated to protected classes, but nonetheless must be addressed as misconduct. FELTG President Deborah Hopkins will not only identify the lines that separate these different levels of harassment both perceived and real, but also explain how and when to address harassment as misconduct.
Learning takeaways
Attendees will learn how to:
Differentiate between non-EEO harassment, EEO harassment, and actions that don't qualify as harassment.
Use the appropriate disciplinary framework for handling harassment as misconduct.
Recognize agency obligations for addressing harassing employee behavior.
Session 5
1 – 2:15 pm EDT
Preparing for COVID-19 EEO Challenges in FY23
Presented by Ricky Rowe, former National EEO Manager/Veterans Administration, FELTG Instructor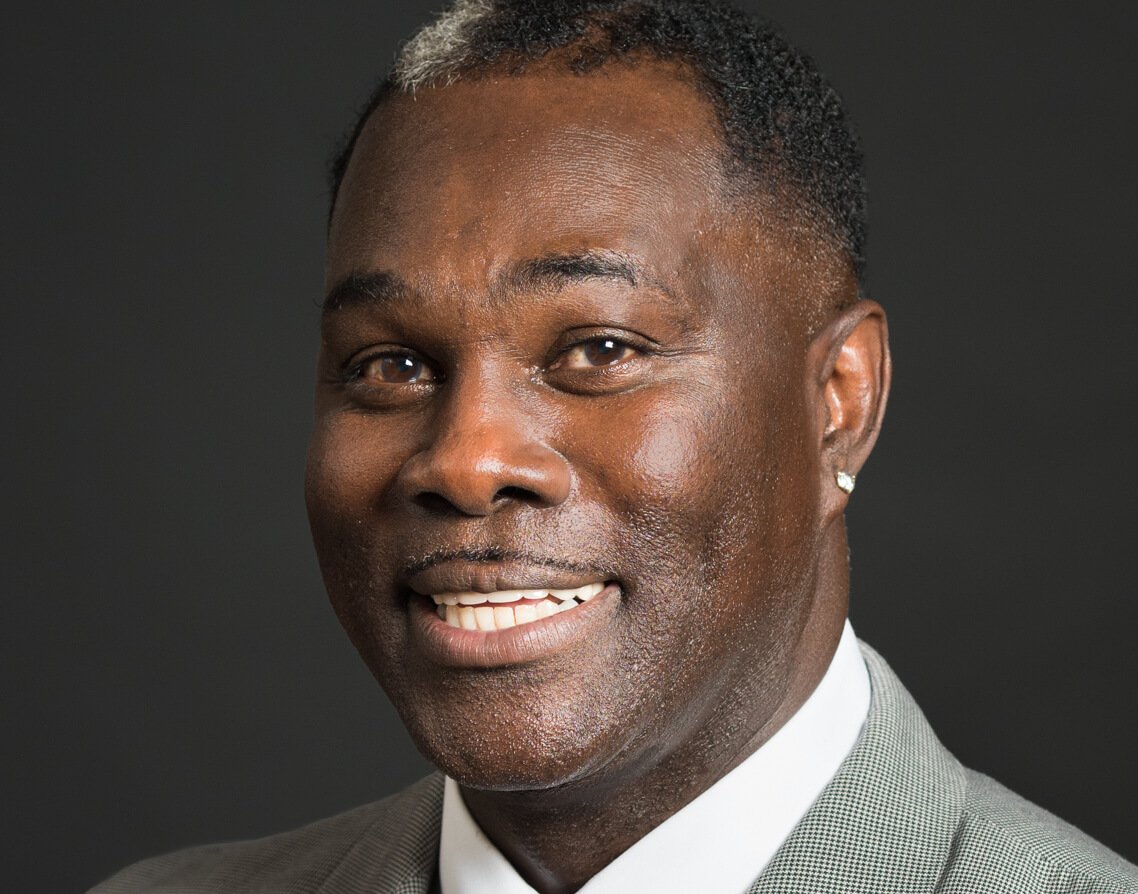 As much as we are all ready to move on from COVID-19, the latest variant has made it clear: The virus is not done with us. As summer moves to fall, agencies will face new roadblocks returning employees to the physical workplace while keeping safe those employees who are already there. In this presentation, FELTG Instructor Ricky Rowe will focus on the relative laws and guidance surrounding temperature screening, which agencies will need to be familiar with this upcoming fiscal year.  This presentation will include the most up-to-date guidance available at that time.
Learning takeaways 
Attendees will learn how to:
Implement the most updated guidance from the EEOC, CDC, the Task Force, etc.
Recognize the potential legal pitfalls of seeking certain medical information.
Create an effective, lawful, and operational framework for temperature screening employees.
Session 6
3 – 4:15 pm EDT
Managing a Potentially Suicidal Employee
Presented by Shana Palmieri, LCSW, CCO & Co-founder, XFERALL, FELTG Instructor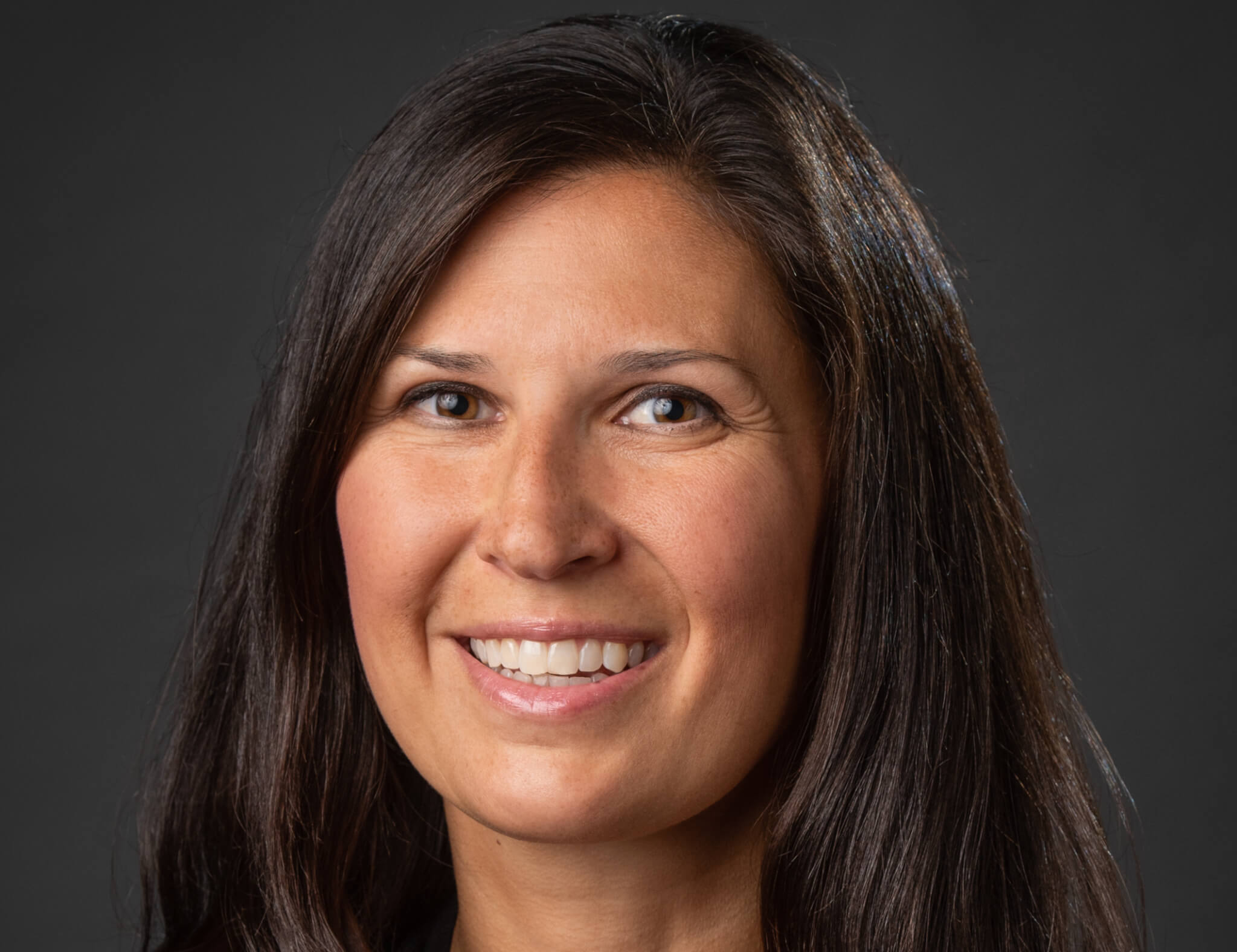 As suicide rates rise across the country, the impact is being felt in the workplace. Learning how to correctly manage an employee's suicidal crisis and ideations is increasingly important. Knowing what to do, and when, might save an employee's life. Shana Palmieri, LCSW will provide an overview of suicide ideation in the country and, more specifically, the workplace. She'll share the signs, symptoms, and appropriate responses when managing an individual suffering with suicidal thoughts.
Learning takeaways
Attendees will learn how to:
Communicate effectively with employees with suicidal ideation.
Identify the signs and symptoms of suicide that indicate the need for professional intervention.
Handle behavioral health emergencies.
---
---
Wednesday, August 31, 2022
Spotlight on Trends
Session 7
10:30 – 11:45 am EDT
The Power of an Inclusive Mentality
Presented by J. Bruce Stewart, PhD, Chief Executive Officer, Small World Solutions
What do rats addicted to heroin, Rosa Parks, a third-grade school teacher, a prize winning stage director, Miles Davis, and a little girl who has a form of autism called Williams Syndrome have in common? They have figured out the code to great performance.  And that code? It is Inclusive Mentality. Dr. Stewart, former Deputy Director for Diversity and Inclusion for the Office of Personnel Management and creator of OPM's New IQ, will explain what the inclusive mentality code is and how it can be unlocked to unleash the full potential of diverse teams, in line with the President's DEIA mandates.
Learning takeaways
Attendees will learn how to:
Develop an inclusive mentality for team and organizational success.
Explain why diversity alone or inclusion alone is not the answer but instead a big part of the problem.
Make others around you better (and explain why it's the key 21st Century skill).
Session 8
1 – 2:15 pm EDT
Revisiting Existing Reasonable Accommodations
Presented by Katherine Atkinson, Attorney at Law, FELTG Instructor
(Earn 1.25 CLE credits)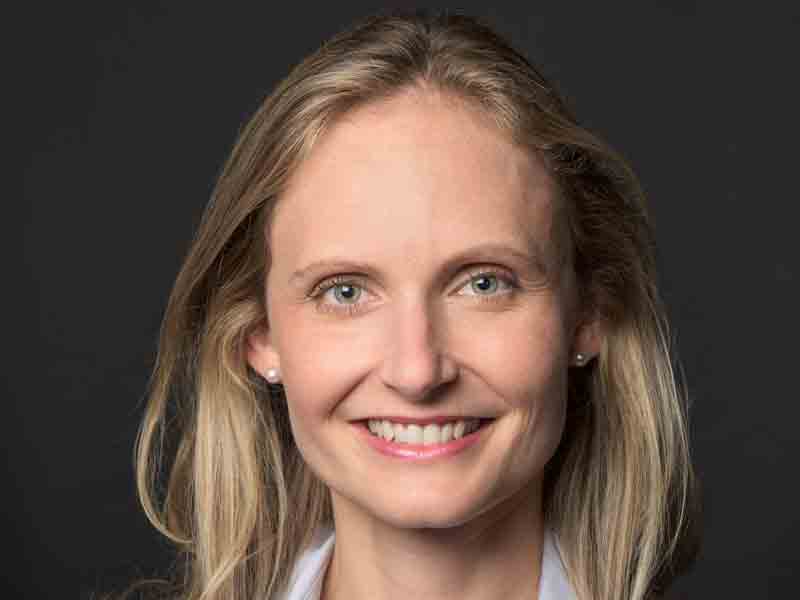 One of the most important, yet often forgotten, parts of the reasonable accommodation process is the follow up. Sometimes, accommodations are no longer effective, no longer needed – or, perhaps, a more effective accommodation has become available. It's a win-win process. And as employees start returning to the physical workplace after, for some, more than two years of remote work, now is the time to re-evaluate the effectiveness of employees' reasonable accommodations. FELTG Instructor Katherine Atkinson, Attorney at Law, will explain why this is important and how to go about ensuring you find the right accommodation.
Learning takeaways
Attendees will learn how to:
Restart the interactive process.
Make an appropriate reasonable accommodation determination.
Determine if telework is an effective accommodation.
Session 9
3 – 4:15 pm EDT
MSPB and EEOC Case Law Update
Presented by Deborah J. Hopkins, Attorney at Law, FELTG President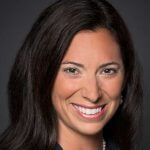 Whether you're an HR professional, attorney, EEO specialist, or supervisor, keeping up with the ever-evolving Federal employment law is a necessity. Change happens quickly. This fast-paced review of the most relevant cases from the EEOC, the newly minted MSPB, and the Federal Circuit will ensure you're not behind the times. Attendees will leave with knowledge of recent developments and with an in-depth analysis of the current employment law climate and its impact on the Federal workplace.
Learning takeaways
Attendees will learn how to:
Determine the impact recent MSPB decisions on whistleblowing.
Identify the recent critical decisions from the EEOC.
Understand the effect of new Federal Circuit decisions on the executive branch.
---
---
Thursday, September 1, 2022
Spotlight on Labor Relations
Session 10
10:30 – 11:45 am pm EDT
What's Happening in Federal Labor Relations?
Presented by

Ann Boehm

, Attorney at Law, FELTG Instructor
(Earn 1.25 CLE credits)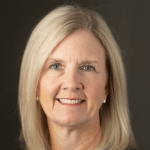 Ann Boehm, who spent 26 years as a government attorney (including a stint at the Federal Labor Relations Authority), will look at what's been happening at the FLRA and what's likely to happen now that third member Susan Tsui Grundmann has been confirmed. She'll review recent decisions by the Federal Service Impasses Panel and discuss the five memos recently released by OPM that address enhanced workers' rights.
Learning takeaways
Attendees will learn how to:
Identify areas of labor law that may change with a fully staffed Authority.
Understand the recent decisions from the FLRA and FSIP.
Explain what your agency needs to do to meet OPM's expectations for labor management relations.
Session 11
1 – 2:15 pm EDT
Preparing to Bargain
Presented by Joseph Schimansky, Former Executive Director/FSIP, FELTG Instructor
(Earn 1.25 CLE credits)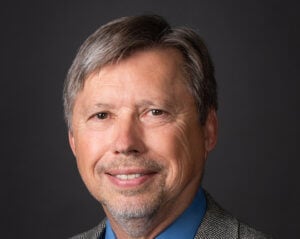 Whether you're currently preparing to negotiate with the union or if it's a year down the road, this is a do-not-miss session. Joseph Schimansky will provide you with key strategies and guidance to ensure you are well-equipped to begin negotiations, and have a plan to successfully navigate the bargaining process.
Learning takeaways
Attendees will learn how to:
Identify the work that must be done before bargaining begins.
Build an effective bargaining team.
Evaluate your bargaining techniques for the most effective approach.
Pricing
Early bird pricing for individual sessions starts at $150 per session. Daily and full event All Access discounts available.
Early Bird discounts available until August 12.
See registration form for full pricing details.
Event FAQs
Can I attend Virtual Training from my government computer?

FELTG uses Zoom for this Virtual Training Institute event. Many government computers and systems allow Zoom access. If for some reason your firewall will not allow access, you're welcome to use your personal email address to register, and to attend the sessions from your personal device.

Can I earn CLE credits for this class?

This program is submitted for CLE credits to the State Bar of Virginia, and we anticipate approval within. few weeks. Individual CLE applications are the responsibility of each attendee; FELTG does not apply for the credits on behalf of attendees.  If you are seeking CLE credit, attendees may use the materials provided by FELTG in submission to your state bar. Attendees may also request a certificate of completion which will contain the number of training hours attended.

Can I share my access link with co-workers?

No. Registration for this event is per individual, and access links may not be shared. Each link may only be used by one person.

Can I register a teleworker?

This event is individual registration, so the cost is the same whether the person is teleworking or in an agency facility.

How do I receive a group rate discount?

Group rates are available for agencies registering 10 or more individuals for All Access registration options only. Group discounts are available through August 12.