By Deborah Hopkins, January 18, 2022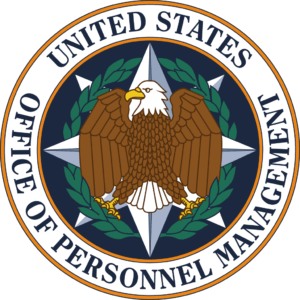 Well, FELTG Nation, the changes keep coming. Two weeks ago, OPM issued proposed new rules on 5 CFR Parts 315, 432 and 752, as a result of President Biden's Executive Order 14003, and also proposed regulations for 5 CFR part 724, the Elijah E. Cummings Federal Employee Anti-Discrimination Act of 2020.
These are proposed rules and cannot be finalized until OPM considers public comments. You can comment until the first week of February. While you ponder whether you'd like to submit comments for OPM's consideration, we've pulled a few notable pieces from each proposed rule, and have some thoughts of our own.
5 CFR Parts 315, 432 and 752
Performance
If you read the proposed rule, you'll notice that OPM has a disagreement with the Federal Circuit about the Santos v. NASA case from March 2021. The Federal Circuit ruled that agencies must justify unacceptable performance before placing an employee on a PIP. OPM disagrees that the statute issues this requirement and relies on its own interpretation:
[A]n agency may not take a performance-based adverse action against an employee whom the agency determined was performing unacceptably unless the agency first provides the employee with notice and an opportunity to improve, and the employee continues to perform unacceptably. The determination to be reviewed on appeal to the Board and its reviewing courts is the final determination of unacceptable performance following the PIP, not any interim determination leading to the PIP.
It will be interesting to see what the Federal Circuit thinks about this.
Another interesting item on performance indicates OPM thinks an agency may need (or at least want) to prove they engaged in performance counseling with an employee prior to the initiation of a PIP:
Agencies should also remain mindful that third parties (for example, arbitrators and judges) place a strong emphasis on a supervisor's effort to assist the employee in improving his or her performance. Evidence that the supervisor engaged an employee in discussion, counseling, training, or the like prior to the opportunity period may assist the agency in developing a stronger case before a third party that the employee was given a reasonable opportunity to demonstrate acceptable performance before a performance-based action is taken. [bold mine]
This has never been a legal requirement. What's unclear to us at FELTG is if OPM is setting this as a requirement, suggesting it is a good idea, or perhaps supposing this will somehow meet the Santos requirement in a different way.
Misconduct
President Trump's 2018 Executive Order 13839 included guidance on penalty determination for agencies, and OPM's regs which became effective in November 2020, adopted much of that language. In the newly proposed regulations, language about penalty determination and comparator employees will be removed completely. These principles are still in MSPB caselaw but will not be in the updated regulations. OPM seems to want to leave these decisions up to individual agencies.
General Observations
The term "business day" will no longer exist in OPM regulations, as that was derived directly from Executive Order 13839. As a result, the timeline for decisions on proposed disciplinary actions is not a hard deadline. It is being left up to agencies. OPM still encourages agencies to act promptly.
Clean record settlements are back. The regulation prohibiting agencies from removing discipline from an employee's OPF is being removed. OPM's justification for this is, among other things, "the prohibition of clean record agreements hampers agencies' ability to resolve informal and formal complaints at an early stage and with minimal costs to the agency."
Agencies will no longer be required to provide mandatory notification to supervisors at 30 months and one month before the end of an employee's probationary period. OPM pointed out that agencies are still encouraged "to notify supervisors that an employee's probationary period is ending, [but] OPM believes the frequency and timing of notifications should be left up to the discretion of each agency."
The regs are FINALLY being updated to include the dual status technicians in the National Guard who gained coverage under the 2018 NDAA.
Agencies no longer need to notify OPM if they extend an employee's notice period beyond 30 days.
5 CFR part 724
The Elijah E. Cummings Federal Employee Anti-Discrimination Act of 2020 went into effect Jan. 1, 2021. The new law modifies the No FEAR Act and places requirements on agencies related to findings of discrimination.
According to OPM, the proposed regulations will require an agency to:
Provide notice, in an accessible format, of a finding of intentionally committed discriminatory (including retaliatory) acts on the public internet website (linked directly from the home page) of the agency after all appeals have been exhausted.
Submit the annual report in an accessible, electronic format prescribed by the Director of OPM.
Submit a disciplinary action report, in an accessible, electronic format, to the Equal Employment Opportunity Commission (EEOC).
Establish, or leverage, a system to track each complaint of discrimination; and
Provide a notation of any adverse action taken under section 7512 of title 5, United States Code, for a covered act of discrimination (including retaliation) in the personnel record of an agency employee found to have intentionally committed discriminatory (including retaliatory) acts, after all appeals are exhausted.
Update No FEAR Act training to comply with the new provisions of the Statute.
Train new employees within 90 calendar days of appointment, including employees who transfer from one Federal agency to another.
Train all existing employees on a training cycle of no longer than every two years.
We can help you with those training requirements. You know where to find us! Hopkins@FELTG.com