When:
November 16, 2017 @ 1:00 pm – 2:00 pm
America/New York Timezone
2017-11-16T13:00:00-05:00
2017-11-16T14:00:00-05:00
Instructors
Deborah Hopkins, Katherine Atkinson
Course Description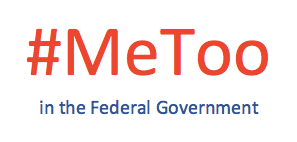 Over the past few weeks, countless people have come forward to share that they have been the victims of sexual harassment in the workplace. In fact, in just three weeks the #MeToo hashtag has been used over six million times to signify support for to survivors of sexual assault, exploitation, and harassment – and to take a stand that this is not acceptable behavior.
As part of the #MeToo movement, we've also seen a number of stories about sexual harassment, assault, and abuse of federal employees. It's topic a we can't, and shouldn't, ignore, so FELTG presents a special discussion on November 16 to explain – in clear terms – the law on sexual harassment in federal agencies. In addition, we'll cover the following topics:
Why many victims don't come forward, until one person does
Hostile Work Environment and Tangible Employment Action claims
Time limits for filing sexual harassment claims
Discipline for coworkers and supervisors who engage in sexual harassment
Agency defenses and liability in sexual harassment claims
Corrective action – what will stop harassment from continuing?
This is an event you won't want to miss, whether you're an attorney, LER specialist, EEO specialist, union official, supervisor, or federal employee. We hope you'll join us.
Price
$225 per site
Teleworkers may be added to a main site registration for $25 each, on a space-available basis.