When:
June 3, 2024 – June 7, 2024
all-day
America/New York Timezone
2024-06-03T00:00:00-04:00
2024-06-08T00:00:00-04:00
Course Description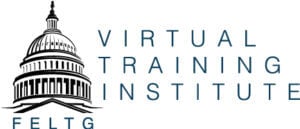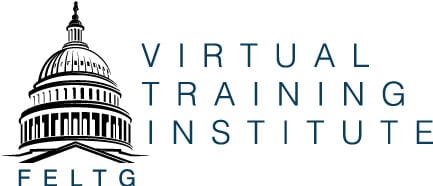 Whether you're an HR professional, employee relations practitioner, EEO specialist, supervisor, or agency counsel, you have undoubtedly faced a leave-related challenge. And chances are, you struggled.
We understand. Leave is an entitlement. But not always. And it's a complex and seemingly burdensome issue, one often laced with emotion. Numerous laws intersect to make it even more challenging. FELTG's Absence, Leave Abuse & Medical Issues Week will give you the critical foundation you need to address the most complex areas of federal employment law.
Our speakers will discuss sick leave, annual leave, leave without pay, absence without leave, and FMLA. Then they will tackle the most current, relevant topics, such as disciplining employees for leave abuse, dealing with medical issues and unacceptable performance, leave and reasonable accommodation, medical documentation, medical exams, managing leave issues of hybrid and teleworking employees.
Daily Agenda
Monday, June 3
Understanding Federal Leave Categories and Processes: Course topics: Overview of leave; entitlements;  eligibility; notification requirements; Leave Without Pay; Sick Leave; Medical documentation; and more.
Tuesday, June 4
Leave-Related Discipline & Medical Removals: Course topics: The five elements of discipline; leave-related misconduct; documentation necessary to discipline an employee for leave-related misconduct and leave abuse; AWOL charges; excessive absence removals; medical inability to perform removals.
Wednesday, June 5
Reasonable Accommodation: Entitlements and Processes: Course topics: The ADA Amendments Act; the Rehabilitation Act; the reasonable accommodation process; the "regarded as" provision of the ADA;  leave as reasonable accommodation; flexible work schedules and alternative work locations; religious accommodation.
Thursday, June 6
Managing Telework and Hybrid Workers: Course topics: Telework as a reasonable accommodation; valid performance standards, unacceptable performance; setting expectations; monitoring performance.
Friday, June 7
Medical Documentation, Medical Requests and Record Confidentiality: Course topics: How the ADAAA and GINA impact the collection of medical information; pre- and post-employment medical exams and inquiries; conditional employment offers; medical documentation requests; direct threat; conflicting regulations and contra court decisions.
Participants will receive program materials via email the week before the training.
Date and Time
June 3-7, 2024
12:30 – 4:30 pm ET each day
Instructors
Deborah Hopkins, Katherine Atkinson, Ann Boehm, Bob Woods
Registration
Download Individual Registration Form
Pricing
Most people attend the full training week, but you may opt out of any days you don't plan to attend.
Early Bird Tuition (register by May 17):
5 days = $1695
4 days = $1465
3 days = $1095
2 days = $825
1 day = $495
Standard Tuition (register May 18 and later):
5 days = $1795
4 days = $1565
3 days = $1195
2 days = $925
1 day = $595
Event FAQs
Can I attend Virtual Training from my government computer?

FELTG uses Zoom for this Virtual Training Institute event. Many government computers and systems allow Zoom access. If for some reason your firewall will not allow access, you're welcome to use your personal email address to register, and to attend the sessions from your personal device.

Can I earn CLE credits for this class?

CLE applications are the responsibility of each attendee; FELTG does not apply for the credits on behalf of attendees.  If you are seeking CLE credit, attendees may use the materials provided by FELTG in submission to your state bar. Attendees may also request a certificate of completion which will contain the number of training hours attended.

Can I share my access link with co-workers?

No. Registration for this event is per individual, and access links may not be shared. Each link may only be used by one person.

Can I register a teleworker?

This event is individual registration, so the cost is the same whether the person is teleworking or in an agency facility.

How do I receive a group rate discount?

Group rates are available for agencies registering 10 or more individuals for the full event. Group discounts are available through May 17.