When:
July 31, 2023 – August 4, 2023
all-day
America/New York Timezone
2023-07-31T00:00:00-04:00
2023-08-05T00:00:00-04:00
Course Description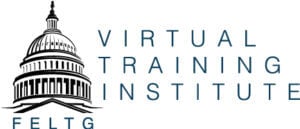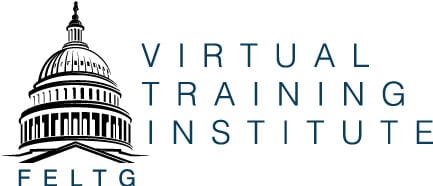 Welcome to FELTG's annual Federal Workplace event. This year, we've altered the format, but here's what hasn't changed: Federal Workplace 2023: Accountability, Challenges, and Trends will provide in-depth, up-to-date, engaging, and guidance-filled training sessions to help you effectively manage the Federal employment challenges that are new, complicated, and critical to your and your agency's success.
In half-day classes over five days, you will learn how to effectively manage performance in a hybrid workplace, properly assess requests for telework as a reasonable accommodation, draft disciplinary charges and make penalty determinations that withstand the review of the new MSPB, address your own biases and recognize how racial myths have infiltrated policies and procedures, make the most of your job interviews and reference checks, and identify the pitfalls that are derailing your EEO investigations.
Federal Workplace 2023: Accountability, Challenges, and Trends offers benefits that you just can't get from most virtual training programs. You can register for any of the sessions individually, or for the whole program. The training is presented LIVE by some of your favorite engaging and knowledgeable FELTG instructors – President Deborah J. Hopkins, Ann Boehm, and Barbara Haga – along with highly respected guest presenters J. Bruce Stewart, Ph.D., and Roslyn Brown.
Earn CLE credits, EEO refresher hours, and receive unique DEIA training that meets the President's mandate.
The new fiscal year is just weeks away. Make sure you're prepared to tackle the challenges coming your way. Attend FELTG's Federal Workplace 2023: Accountability, Challenges, and Trends.
Monday, July 31, 2023
The Post-pandemic Federal Workplace: Telework and Hybrid Work Challenges
Presented by Ann Boehm, Attorney at Law, FELTG Instructor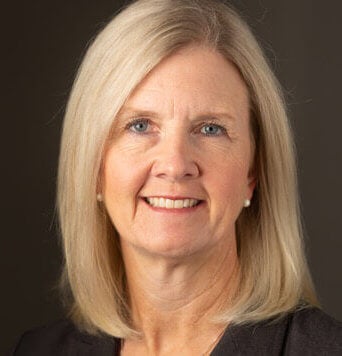 The pandemic has likely forever changed the Federal workplace. More employees (and applicants) than ever before not only want to work remotely but expect to. In an effort to bring some employees back to their physical workspace, the "hybrid" workplace has become the norm for most Federal agencies.
With some people working remotely and others onsite, how do you ensure that you hold all employees accountable for performance – and how do you ensure that it's done fairly? And how do you handle the increasing number of requests to telework, especially those citing the request as an accommodation for a disability?
Some employees will struggle regardless of whether they're at home or in an office. Using framework from FELTG's flagship course UnCivil Servant: Holding Employees Accountable for Performance and Conduct, Ann Boehm will provide guidance on swiftly and effectively addressing unacceptable performance, regardless of where the employee is working. Plus she'll discuss setting expectations and monitoring performance of employees who aren't onsite.
She'll also leave you with a path to determine when to say yes to a request for reasonable accommodation to telework – and when to say no.  Find out what the EEOC says about accommodating an employee's commute and what to do if telework would be an effective accommodation, but another accommodation would work too.
Attendees will learn how to:
Appropriately handle requests for telework as a reasonable accommodation.
Write valid performance standards that apply to the employee's current working situation.
Improve their skills for handling unacceptable performers, regardless of their work location.
Tuesday, August 1, 2023
Charges and Penalties Under the New MSPB
Presented by Deborah J. Hopkins, Attorney at Law, FELTG President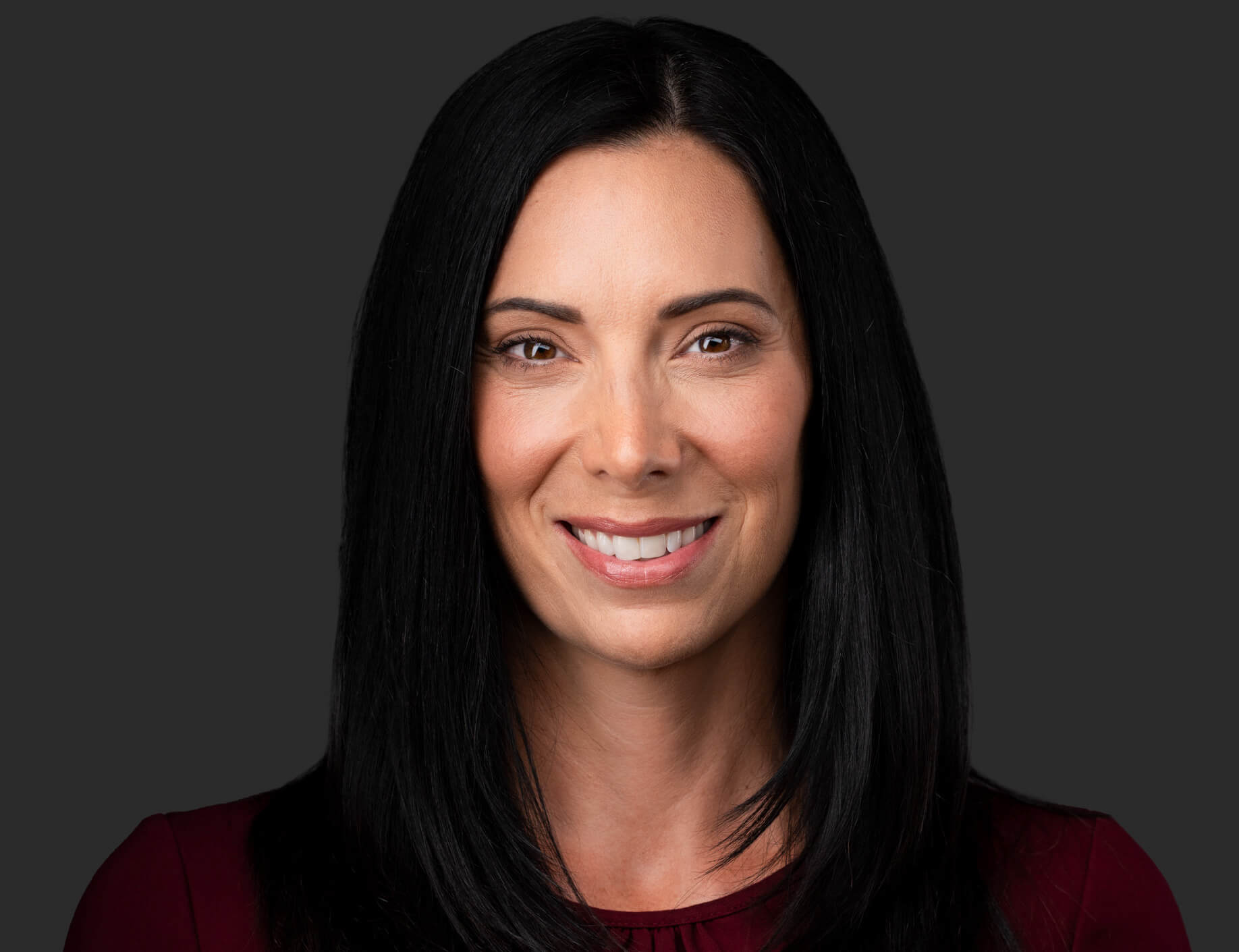 If you've been in the business for more than a few days, you know the importance of drafting legally sufficient disciplinary charges and making a defensible penalty determination. Yet many agencies still lose cases because of poorly drafted charges, or inadequate Douglas factor penalty assessments.
FELTG President Deborah J. Hopkins will cover the art and science behind drafting disciplinary charges, including the types of charges, parts of a charge, how charges are interpreted, and alternative charges. From there the discussion will cover the factors required to determine an appropriate penalty for employee misconduct. We'll also look at how the current MSPB views charges and penalties by deconstructing recent cases they've issued.
Attendees will learn how to:
Determine what charges to use based on the circumstances.
Defend the reasonableness of the penalty using the Douglas Factors.
Increase their chances of penalty deference based on this Board's view on penalty assessment.
Wednesday, August 2, 2023
The Race Ahead: Breaking the Cycle of Racial Bias by Rewiring the American Mind
Dr. J. Bruce Stewart, Chief Executive Officer, Small World Solutions
Are you curious about how our perceptions of race have been rewired over time? Do you want to explore the negative associations with race and how they perpetuate racial biases? This class is not about blame and shame, it's about gaining a deeper understanding of how demographic changes in America have impacted our understanding of race. J. Bruce Stewart will delve into the myths of meritocracy, character, and intelligence that have perpetuated racial biases. When racial biases inform policies and practices, it results in unequal treatment and creates a system where some individuals or groups are favored over others. Join us to discover how you can move your agency towards a more inclusive and equitable future.
Attendees will learn how to:
Identify the negative associations that perpetuate racial myths and shape policies and practices.
Gain insight into the power of networks and stories in challenging the race myth and how to shift towards a more inclusive future.
Develop strategies and tactics to dismantle racial bias in their own communities and confront their own biases.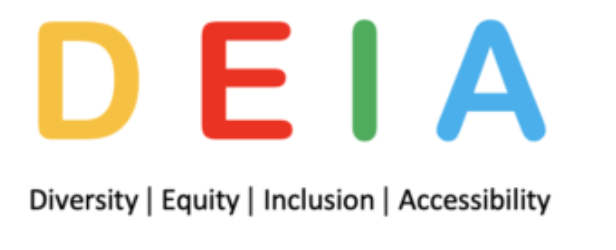 This session meets the President's mandate to provide training on diversity, equity, inclusion and accessibility in the Federal workplace.
Thursday, August 3, 2023
Successful Hiring: Effective Techniques for Interviewing and Reference Checking
Barbara Haga, President/Federal HR Services, FELTG Senior Instructor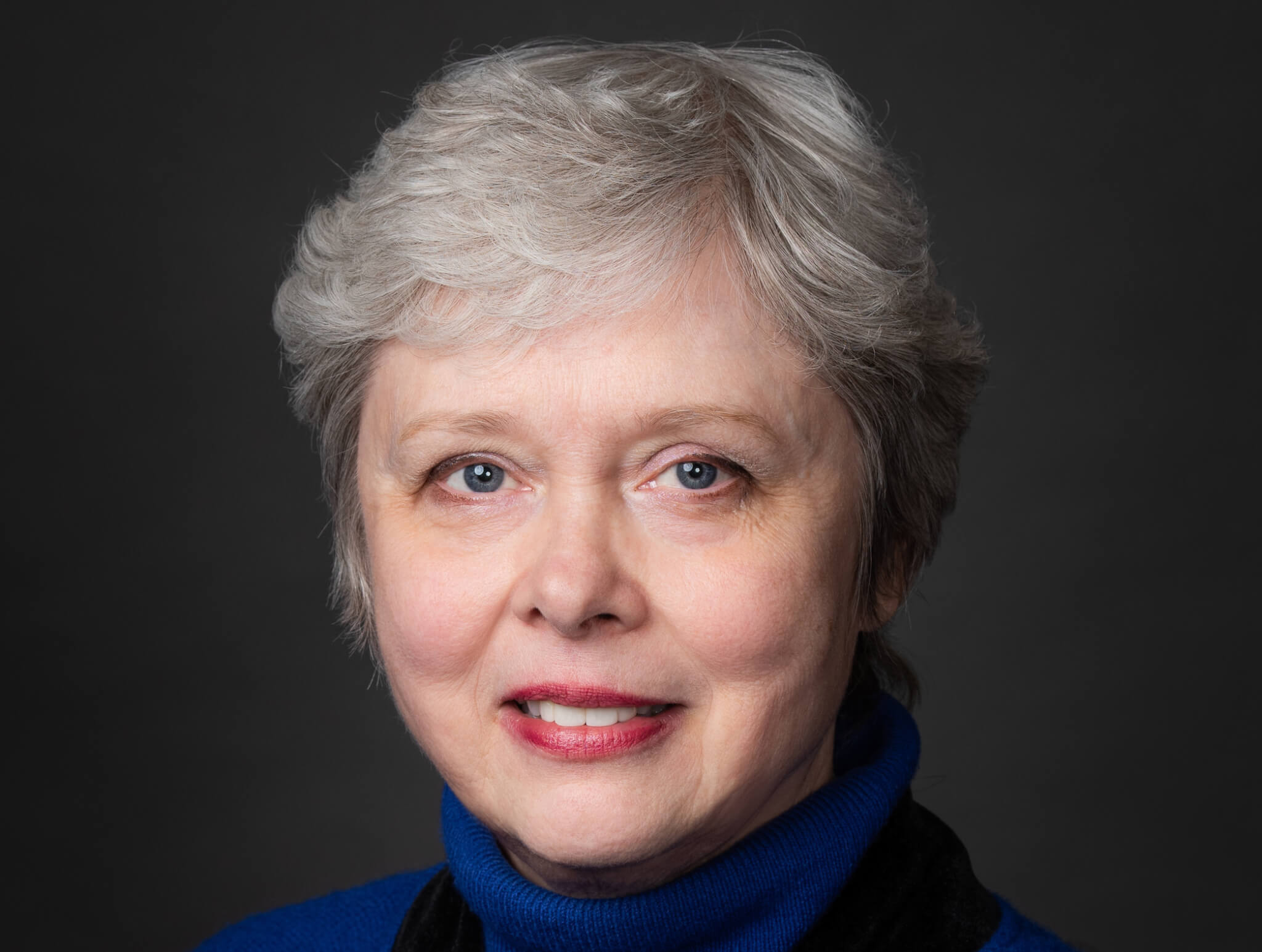 The Federal hiring process requires patience. If you've finally been granted approval to fill a position, you may be tempted to get someone hired as quickly as possible.
This interactive training will prepare supervisors and managers for conducting legal and successful job interviews, and will help agency advisors who assist managers in the hiring process. Barbara Haga will share guidance on how to make the most out of interviewing and checking references, from crafting an accurate position description, to asking the right questions, to assessing a candidate's ability to perform the job. Ms. Haga will also throw back the curtains on perennial questions, such as: Are we required to interview all candidates? Do we have to ask all candidates the same exact questions? How do you use behavior-based questions to get answers about depth of experience or knowledge? What can or can't you ask during a reference check?
Attendees will learn how to:
Prepare defensible questions for applicants.
Identify hiring practices that work and those to avoid.
Get critical job-related information from current and past supervisors.
Friday, August 4, 2023
Bad Detective: The Mistakes That Hamper Agency Investigations
Roslyn Brown, President/CEO at EEO Workplace Strategies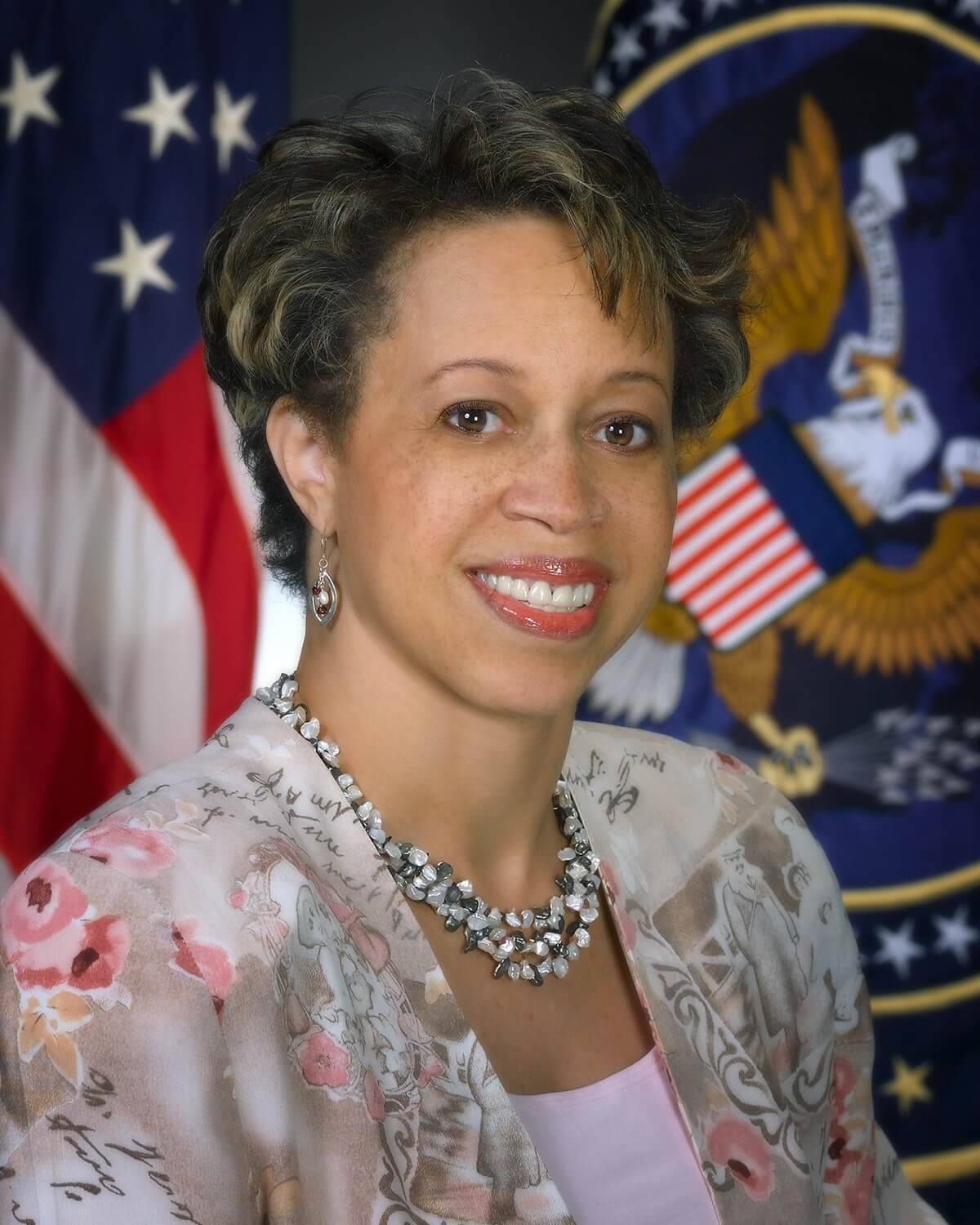 Maybe you envision yourself donning a Sherlock Holmes hat and cape. Or, perhaps, your model is the masterful Benoit Blanc of Knives Out Mystery fame. If only the work of a Federal administrative investigation was as easy as these fictional detectives make their jobs seem. Instead, there are more than enough opportunities for you to come out looking like a bumbling Inspector Clouseau.
During her distinguished Federal (and post-Federal) career, Roslyn Brown has seen her fair share of investigations that have gone the wrong way. It could be an investigator's failure to interview certain witnesses, a failure to take a complainant's statement into account, or, perhaps, an action, such as a widely shared email, that shows a lack of objectivity. An investigator's failure to stay up to date with case law could sink a case, as could the inability to meet your deadlines.
Over the course of an afternoon, Ms. Brown will provide guidance on how to conduct a timely and effective investigation, while identifying the pitfalls that have doomed such efforts in the past.
Attendees will learn how to:
Collect relevant evidence during the investigation.
Refine their investigation skills.
Identify the pitfalls that that derail effective investigations.
Attendees can also earn up to 3.5 EEO refresher credits by attending this session.
Date and Time
July 31 – August 4, 2023
1:00 – 4:30 pm ET each day (with a 30-minute break)
Instructors
Deborah J. Hopkins, Ann Boehm, Barbara Haga, J. Bruce Stewart, Roslyn Brown
Registration
Download Individual Registration Form
Price
Early Bird Tuition (register by July 6):
5 days = $1595
4 days = $1365
3 days = $995
2 days = $725
1 day = $395
Standard Tuition (register July 7 and later):
5 days = $1695
4 days = $1465
3 days = $1095
2 days = $825
1 day = $495
Rates per registrant. No split registrations permitted.
Want to register a group? Group discounts are available through July 6. Contact FELTG. REGISTER NOW.
Event FAQs
Can I attend Virtual Training from my government computer?

FELTG uses Zoom to broadcast this Virtual Training Institute event. Many government computers and systems allow Zoom access. If for some reason your firewall will not allow access, you're welcome to use your personal email address to register, and to attend the sessions from your personal device.

Can I earn CLE credits for this class?

CLE applications are the responsibility of each attendee; FELTG does not apply for the credits on behalf of attendees.  If you are seeking CLE credit, attendees may use the materials provided by FELTG in submission to your state bar. Attendees may also request a certificate of completion which will contain the number of training hours attended.

Can I share my access link with co-workers?

No. Registration for this event is per individual, and access links may not be shared. Each link may only be used by one person.

Can I register a teleworker?

This event is individual registration, so the cost is the same whether the person is teleworking or in an agency facility.

How do I receive a group rate discount?

Group rates are available for agencies registering 10 or more attendees for the full event. Group discounts are available through July 6.
Cancellation and No-show Policy for Registered Participants: Cancellations made after the cancel date on the registration form will not be refunded or given credit toward future courses. Pre-paid training using the "Pay Now" option will not be refunded or given credit toward future courses. No-shows will not be refunded or given credit toward future courses.