Jun
1
Mon
Virtual Training Event – Taking Defensible Disciplinary Actions
Event Description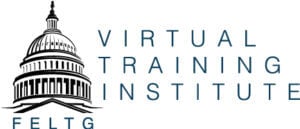 Though the world looks different than it did a few months ago, one thing hasn't changed: the need for agencies to take disciplinary actions against employees who violate workplace rules. It's more important than ever for agency advisers to be aware of new regulations, and the current status of the executive orders, that apply to executive branch employees. FELTG's Virtual Training Institute presents Taking Defensible Disciplinary Actions, a three-day virtual program covering the legal requirements and best practices for taking defensible disciplinary actions in the federal government – actions that will withstand appeal by a third party.
Join top MSPB practitioners and topic authors, and learn the law, strategies, and techniques from their many years of combined experience. You can register for any of the sessions individually, or you can register for all three.
This program runs from 12:30 – 4:00 eastern each day, with a 30-minute break from 2:00 – 2:30 eastern.
Download Individual Registration Form
---
---
Monday, June 1, 2020
Session 1: The Foundations of Accountability: Discipline and Adverse Actions
12:30 pm – 4:00 pm EDT (break from 2:00 – 2:30)
Presented by Deborah J. Hopkins, Attorney at Law, FELTG President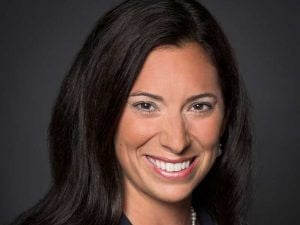 Session Description: This session begins with a discussion of the foundations of accountability based on the Civil Service Reform Act and the Department of Veterans Affairs Accountability and Whistleblower Protection Act, and the importance of understanding the differences between employee poor performance and misconduct. The program will cover the five elements that must be present in every disciplinary case, plus discipline and adverse action procedures, and how an agency can defend itself in an appeal to an MSPB administrative judge or in front of an arbitrator. Plus, we'll spotlight discipline alternatives such as last chance agreements and last rites discussions.
Learning Objectives
Attendees will learn how to:
Understand the differences between misconduct and poor performance.
Develop a disciplinary record containing the five elements of a legally-defensible disciplinary case.
Identify alternatives to traditional discipline.
---
Tuesday, June 2, 2020
Session 2: Charges and Penalties
12:30 pm – 4:00 pm EDT (break from 2:00 – 2:30)
Presented by Ann Boehm, Attorney at Law, FELTG Instructor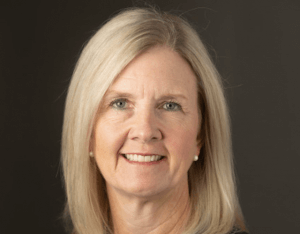 Session Description: If you've been in the business for more that a few days, you know the importance of drafting legally-sufficient disciplinary charges, and the importance of making a reasonable penalty determination. Yet many agencies still lose cases because of poorly-drafted charges. This session will cover the art and science behind drafting disciplinary charges, including the types of charges, parts of a charge, how charges are interpreted, and alternative charges. From there the discussion will turn to MSPB and Federal Circuit lead cases in penalty determination, and defending the penalty using the Douglas factors, including getting "intent" penalties off of "non-intent" charges, and proving harsh penalties off of vanilla charges. Plus, we'll cover the important aspects of drafting proposal and decision letters.
Learning Objectives
Attendees will learn how to:
Identify sound, legally-defensible charges that correspond to an employee's misconduct.
Understand how the Douglas factors impact the reasonableness of an agency's penalty.
Draft proposal and decision letters according to legal standards.
---
Wednesday, June 3, 2020
Session 3: Affirmative Defenses and Mixed Cases
12:30 pm – 4:00 pm EDT (break from 2:00 – 2:30)
Presented by Deborah Hopkins, Attorney at Law, FELTG President and Robert Woods, Attorney at Law, FELTG Instructor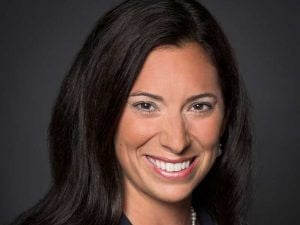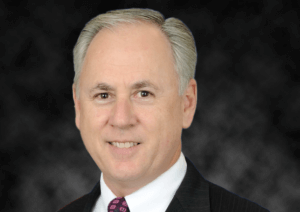 Session Description: When it comes to discipline, employees often want to challenge management in an attempt to get the discipline overturned. On some occasion, those challenges can be a bit complicated. This session will cover two areas you'll need to be prepared for: affirmative defenses and mixed cases. We'll take a look at the multiple types of reprisal an employee might allege as an affirmative defense, plus cover what to do if an employee alleges an agency action was motivated by EEO discrimination, or accused the agency of committing a harmful error. From there the discussion will focus the anatomy of a mixed case appeal or a mixed case complaint, and what you should do when one of these lands on your desk.
Learning Objectives
Attendees will learn how to:
Understand affirmative defenses and learn how to defend against them.
Successfully defend your agency against whistleblower reprisal complaints.
Identify and successfully navigate scenarios involving mixed cases.
---
---
Price
Early Bird Tuition (register by May 22): One Day = $275  |  Two Days = $525  |  Full Event = $750
Standard Tuition (register May 23-June 3): One Day = $325  |  Two Days = $575  |  Full Event = $795
Rates per registrant. No split registrations permitted.
Want to register a group? Group discounts are available through May 22. Contact FELTG.
Event FAQs
Can I attend Virtual Training from my government computer?

FELTG uses Webex to broadcast its Virtual Training Institute events. Many government computers and systems allow Webex access. If for some reason your firewall will not allow access, you're welcome to use your personal email address to register, and to attend the sessions from your personal device.

Can I earn CLE credits for this class?

CLE applications are the responsibility of each attendee; FELTG does not apply for the credits on behalf of attendees.  If you are seeking CLE credit, attendees may use the materials provided by FELTG in submission to your state bar. Attendees may also request a certificate of completion which will contain the number of training hours attended.

Can I share my access link with co-workers?

No. Registration for this event is per individual, and access links may not be shared. Each link may only be used by one person.

Can I register a teleworker?

This event is individual registration, so the cost is the same whether the person is teleworking or in an agency facility.

How do I receive a group rate discount?

Group rates are available for agencies registering 10 or more individuals for the full event. Group discounts are available through May 22.
Cancellation and No-show Policy for Registered Participants: Cancellations made after the cancel date on the registration form will not be refunded or given credit toward future courses. Pre-paid training using the "Pay Now" option will not be refunded or given credit toward future courses. No-shows will not be refunded or given credit toward future courses.
Jun
4
Thu
Webinar – When Investigations Go Bad: Keeping Integrity in the EEO Process
Jun 4 @ 1:00 pm – 2:00 pm
FELTG is making its webinars easier to access during the COVID-19 closures and emergency telework scheduling, to ensure that proper training is still available when the majority of employees are working at home. Contact us at 844.283.3584 or info@feltg.com to find out how you can bring FELTG's off-the-shelf or custom webinars directly to your agency.
Instructor
Course Description
Failure to interview any of the witnesses identified by the complainant? Yes, it's happened. Failure to investigate the complainant's overriding claim? Yes, that too has happened. The EEOC has seen its fair share of  bad investigations in recent years. Join FELTG for this final installment of our Navigating Challenges in the EEO Process series. This 60-minute webinar will explain how to keep integrity in the EEO process and review the following topics: Characteristics of a legally sufficient investigation; investigatory standards – impartiality, appropriateness, evidence-based investigation; relevant documents and witnesses; reviewing the investigation.

 1
Price
Early Bird Tuition (payment required by May 26, 2020):

1 line: $100
2-5 lines: $185
6-9 lines: $260
10-15 lines: $340
16-20 lines: $425

Standard Tuition (payments made May 27, 2020 or later):

1 line: $115
2-5 lines: $215
6-9 lines: $290
10-15 lines: $370
16-20 lines: $455
Additional teleworkers may be added for $40 each, if space is available.