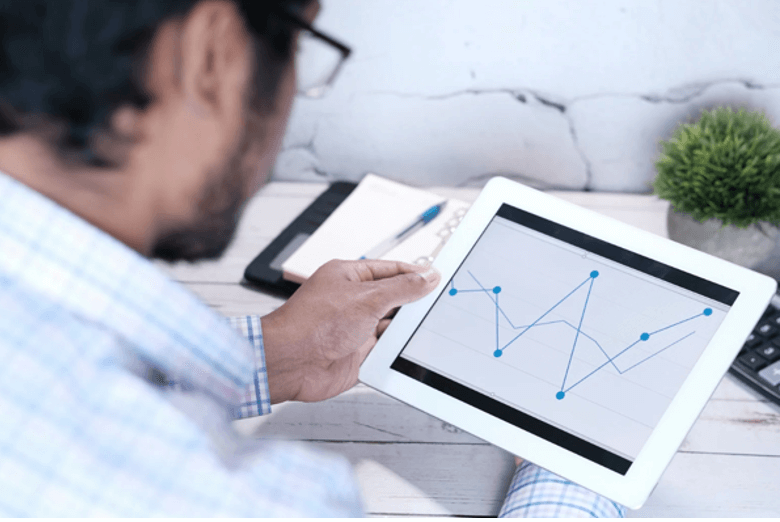 By Dan Gephart, January 17, 2023
Meet the new year. Same as the old year.
After scouring numerous reports, studies, blogs, and magazine articles by "workplace experts," the top three challenges and trends that will most likely impact Federal workplaces this new year look very similar to the challenges and trends we discussed this time last year:
Telework, remote work, and other flexibilities
Employees' mental well-being
DEIA initiatives
Telework, remote work, and other flexibilities. For years, good government groups would put out report after report touting the benefits of telework for the Federal workplace. And year after year, those reports would go ignored, only to be brought up during the occasional Snowmageddon.
But after two-plus years of pandemic-enforced remote work, the argument that telework won't work doesn't hold water. It did work. In fact, it worked quite well in many cases.
Meanwhile, many employees are not so eager to return daily to an official physical location. Why should they? Remote work allows for better work-life balance for employees, and the lack of a commute saves money and time.
The benefits of telework, remote work, and other flexibilities can no longer go ignored, especially in an employee market. Nearly 60 percent of the employed respondents in McKinsey's American Opportunity Survey  say they work at least part of the time remotely. Ninety-two percent of millennials say flexible working is a top priority when job hunting and 70 percent of all employees say flexible work options make a job more attractive, according to a survey by software company Sage. Meanwhile, 87 percent of employers offered at least some flexible  work options. If you're not one of those employers, good luck keeping and finding talent.
For the FELTG Nation, this trend presents two specific challenges, both of which we'll be focusing on in upcoming training:
Addressing an increase in the number of reasonable accommodation requests for telework. Join us next month (Feb. 16, to be exact) for Reasonable Accommodation: Meeting Post-pandemic Challenges in Your Agency.
Ensuring accountability of employees who work remotely. UnCivil Servant, held next on Feb. 8-9, offers step-by-step guidance on addressing accountability for performance and conduct, regardless of where the employee is working. (Also, a recording of the recent webinar Handling Teleworker Performance and Conduct Challenges is available on the FELTG website.)
Employees' mental well-being. The Indeed and Glassdoor Hiring and Workplace Trends 2023 Report noted that: "Employees are demanding greater wellbeing in their experience at work, including increased levels of happiness, satisfaction, purpose, and manageable stress."
Forbes Magazine also listed "Mental well-being gains importance" among its 2023 workplace trends. It's easy to see why. The magazine shared a survey by employee well-being website Gympass that found nearly half of all employees reported a decline in mental well-being over the last year.
Shana Palmieri, LCSW shared other alarming statistics in last month's FELTG Newsletter:
"Prevalence rates of anxiety and depression rose 50 percent and 44 percent, respectively, according to an article in Translational Behavioral Medicine. This rate was six times higher than in the pre-pandemic year of 2019. The most significant impact was found for those aged 18 to 29, with rates of anxiety and depression jumping to 65 percent and 61 percent, respectively."
Shana will present Grappling With Employee Stress in the Workplace: Improve Performance and Morale at Your Agency on March 23.
DEIA initiatives. If you're looking at DEIA initiatives as solely a top-down initiative from the current Administration, you're looking at it wrong. The younger workforce is demanding employers' focus on DEIA. Look at these statistics from the Indeed-Glassdoor report that reflect the views of workers aged 18-34:
72 percent would consider turning down a job offer or leaving an employer if they did not think that their manager (or potential manager) supported DEI initiatives.
67 percent would consider turning down a job offer or leaving a job if there was a gender imbalance in organizational leadership.
65 percent would consider turning down a job offer or leaving a job if there was a lack of race/ethnicity diversity in organizational leadership.
But it's not just young people: 74 percent of all surveyed US workers say that corporate investment in diversity, equity, and inclusion is "very important" or "somewhat important" to them when considering a new job.
As last year progressed, we at FELTG noticed a growing interest in Barrier Analysis training. That's a good sign that agencies are focusing on the root of diversity imbalance and not just on filling out an MD-715 form.
In our DEIA training, we've discussed the importance of psychological safety when it comes to inclusion. Psychological safety, as defined by J. Bruce Stewart, is the "ability of a person to feel safe in speaking up at work or in the community, especially if that person has a different perspective or viewpoint." Psychological safety is not just a key inclusion factor, it is being used in many studies as a measure of employee well-being in the workplace.
In fact, there is a lot of overlap in the ways to address these three trends. Paying attention to all three will make your agency a happier and more productive workplace in 2023. And FELTG will be there to help you achieve those goals. Gephart@FELTG.com